On3 Recruiting Prediction Machine: Previewing commitments this week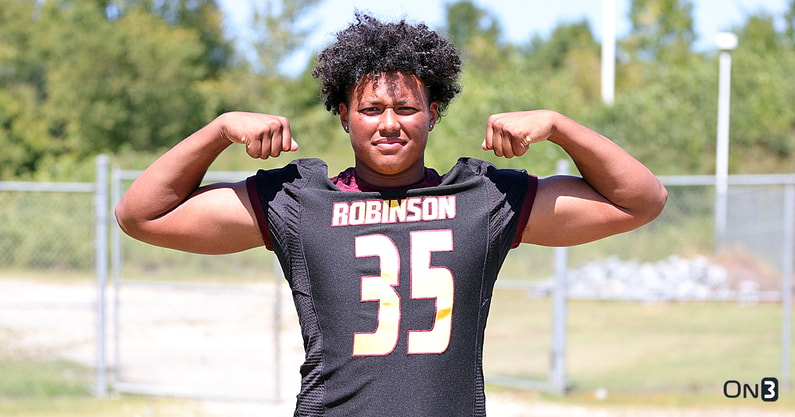 As the final month before the Early Signing Period gets underway, the recruiting trail is hotter than ever. Nearly 90 percent of the country's top recruits are already committed, but some of the biggest names are still on the board and preparing to make their final decisions.
That includes four coveted prospects — including one of the nation's elite recruits — deciding between some of the country's top programs over the next few days. With the help of the On3 Recruiting Prediction Machine (RPM), we'll preview each of the expected announcements.
November 24
4-star DL Johnny Bowens
School: Converse (Texas) Judson
On3 Consensus Ranking: No. 272
On3 RPM: Oregon 58.9%, Texas A&M 40.8%
The Skinny: Bowens is a one-time Texas A&M commit dating back to last spring, but he ultimately decommitted over the summer. The Aggies have stayed in this race since then, with Texas and Oregon also making up his final three schools. The Ducks are the ones trending, however, as they look to add another talented piece to what's shaping into a terrific defensive line haul in Dan Lanning's first full class in Eugene.
4-star WR Tyler Brown
School: Greenville (S.C.)
On3 Consensus Ranking: No. 937 (No. 294 in the On300)
On3 RPM: Clemson 95.0%, Minnesota 3.6%
The Skinny: Brown was a one-time Minnesota commit, but backed off that pledge last month as Clemson — a school just 30 miles from his hometown — picked up its interest. The Tigers offered soon after and have gotten him to campus for a pair of visits in the past four weeks. All signs point to him joining Dabo Swinney and Co.'s No. 9 recruiting class.
2024 4-star WR Tyseer Denmark
School: Philadelphia (Pa.) Roman Catholic
On3 Consensus Ranking: No. 121
On3 RPM: Oregon 67.4%, Ohio State 29.9%, Penn State 1.3%
The Skinny: Ohio State has been the trending program now for a few months with Denmark, who is one of the top pass-catchers in the 2024 class. Penn State and Oregon have been surging as of late though, with the Buckeyes among the contenders for some of the country's elite wideouts. Oregon's offensive success this season under coordinator Kenny Dillingham certainly hasn't hurt, and Denmark has a strong bond with receivers coach Junior Adams.
November 25
5-star DL Daevin Hobbs
School: Concord (N.C.) Robinson
On3 Consensus Ranking: No. 80 (No. 20 in the On300)
On3 RPM: Tennessee 47.2%, Alabama 22.7%, Georgia 18.0%, Ohio State 9.7%
The Skinny: Few prospects have skyrocketed up recruiting boards over the past few months than Hobbs. He was initially set to commit in August — likely to North Carolina — but held off on a decision. Alabama, Tennessee and Georgia quickly became the favorites to land him, and each hosted him this fall for official visits.
The Volunteers, however, have been in this the longest and have been trending slightly ever since his visit there for the Alabama game. According to On3's Chad Simmons, this is expected to come down to Georgia and Tennessee with the Vols holding a little bit of a lead heading into the week.