Gramlich and Mac Lain: Recapping Week Two in the ACC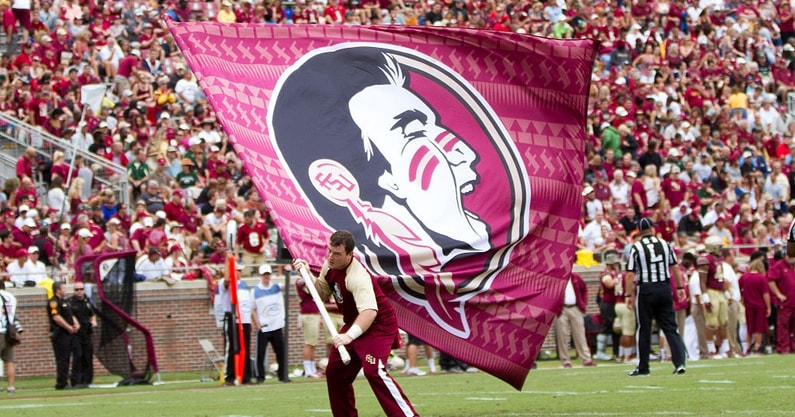 ACC Network's Kelly Gramlich and Eric Mac Lain break down everything ACC football on their podcast "Gramlich & Mac Lain." On their most recent episode, the duo recapped everything that happened in the ACC in week two of the college football season.
To start, Gramlich and Mac Lain highlight the four ACC teams ranked in the AP Poll. Clemson came in at six, Virginia Tech is ranked 15, North Carolina is ranked 21 and Miami rounded out the conference at 24.
The two then break down every game in the ACC from the weekend from Virginia's dominant 42-14 win over Illinois and Pitt's big 41-34 win over Tennessee to NC State's disappointing 24-10 loss to Mississippi State.
Gramlich and Mac Lain then touch on the most disappointing ACC game of the week: Jacksonville State's 20-17 upset win over Florida State, just one week after UAB defeated Jacksonville State 31-0.
The two could only describe the loss as baffling.
Mac Lain described the upset as the worst loss in Florida State's history.
"That game was terrible," Mac Lain said. "If you're a Florida State alumni, if you're a Florida State former player, if you're a current Florida State anything, you should be absolutely embarrassed."
Just one week after impressing in a close loss to Notre Dame, the Seminoles came out flat against their FCS foe.
Florida State starting quarterback McKenzie Milton struggled in his first start, after impressing in limited snaps against Notre Dame in relief of Jordan Travis.
The UCF transfer went 18-31 for 133 yards one touchdown and one interception.
Mac Lain questioned the Florida State's coaching staff's decisions throughout the game, specifically, the final play of the game.
With just one second left in the game, on fourth down from their own 41-yard line, Jacksonville State quarterback Zerrick Cooper hit Damon Philyaw- Johnson who caught the ball at the 20-yard line and avoided two defenders for the winning score.
"There is nothing else you need to do except stop them from scoring a touchdown and we're going man 2, trying to get pressure on the quarterback," Mac Lain said. "Have you ever coached a game in your life? Have you never practiced this situation ever? It makes no sense."
Gramlich was stunned as well.
"That was so baffling," Gramlich said. "I know the game overall was hideous, but if you protect yourself on that last play and you call a smarter defensive alignment we're not talking about this."
Just eleven games into his tenure as the Florida State head coach, Mike Norvell has the worst loss in program history attached to his name. The loss followed by a disappointing 3-6 season in 2020 calls into question his future in Tallahassee and the outlook for the Seminoles, as the two see just one guaranteed win left on the schedule in UMass.
After posting their first losing season since 1976 back in 2018, Gramlich and Mac Lain fear Florida State is now in danger of failing to post a winning record for the fourth season in a row.
(CLICK HERE to listen to the newest episode of Gramlich & Mac Lain)
On this episode, Gramlich and Mac Lain recap every game in the ACC from week two. The two highlight Duke's win over NC A&T, Clemson's get-right win over SC State, Virginia Tech's win over Middle Tennessee State, Miami pulling through in a tight game against Appalachian State, Virginia's big game against Illinois, specifically quarterback Brennan Armstrong's performance. Pitt's big win over Tennessee, Wake Forest's win against Norfolk State, Syracuse's loss to Rutgers, NC State's loss to Mississippi State and so much more.