Recruitment update on 4-star TJ Power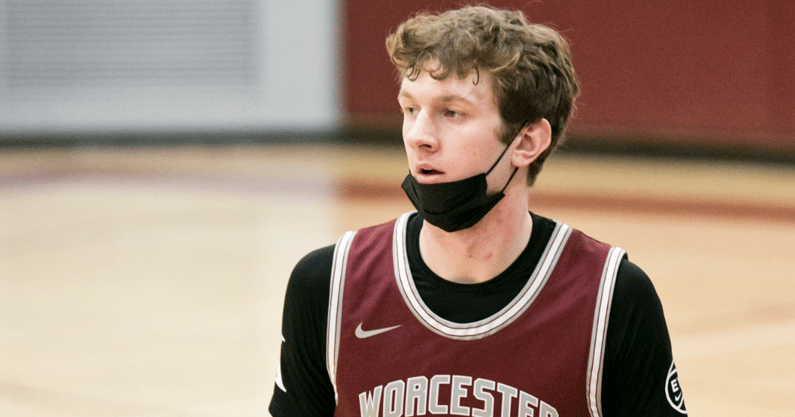 July was huge for TJ Power. The 6-foot-7 forward springboarded off a massive 41-point performance for his BABC team in EYBL Kansas City. Power is now the No. 21 player in On3's 2023 rankings.
Duke, UCLA, Kansas, and North Carolina all offered Power after that July performance. The four-star showed up the following week to Peach Jam with hundreds of coaches and NBA personnel in standing-room-only capacity. Through his seven Peach Jam games, Power averaged 15.0 points, 9.0 rebounds, and 4.9 assists per game. NBA scouts walked out of the building raving about his feel for the game.
Joe Tipton broke Power's top five schools in early August; Duke, North Carolina, Iowa, Virginia, and Boston College.
Power's recruitment
Power took all five of his early official visits, first to Iowa (October 9). Then he visited Virginia (June 6), Iowa (June 10), North Carolina (July 25), and Duke (July 26).
He does not have any senior year official visits and has said that a tentative time frame for commitment is mid-September
In Power's words
"I'm looking at the academics," Power told On3. "And then basketball-wise, a place where I can be versatile and be free. I want to have the ability to utilize my size, to get to my spots, and things like that.
"So places that play with a lot of freedom and confidence, then having a good relationship with the coach. I think that is what builds confidence. So I would say the big things for me are academics, play style, and relationship with the coach. And then I would throw in player development. That is big for me as well."
Thoughts and intel
This one has been a tricky one to read because TJ Power's recruitment took a huge jump, and then things went quiet. Prior to the July blow-up, it was safe to call Virginia the leader.
However, Duke and North Carolina put a wrench in the Cavalier's plans. Power visited both programs within two weeks of the offer. He has family in the Raleigh-Durham area, family who attended North Carolina, and he visited each school on back-to-back days.
Power has been very candid he grew up a fan of Duke and Virginia. The core values and Tony Bennett and the Virginia player development at his position are big for Power. Power described receiving the Duke offer as a "surreal moment."
The four-star sees the positional fit at Duke, and he spoke highly of the culture of the program.
North Carolina, I think, is in the mix the are behind the leaders as of pressing publish. Brady Manek's tournament run opened his eyes, and the history of the Tar Heel program, in his words, is as good as any in the country.
Right now, if it were end today, this one feels like Duke is ahead of Virginia, those are the top two. Then there is North Carolina; however, this one is not over. The longer things play out, the further away he gets from the Virginia visit. North Carolina is sitting there.
Power's family went to Boston College, and they are the local program. Iowa was his first offer and visit. Those two, I believe, are four and five on this list.
Power has talked about a mid-to-late September commitment time frame. He has not set up any more visits. We will see if the commitment time frame holds true.
Power's scouting report
TJ Power has a toughness about him. At 6-foot-8, that is one of the first things you notice in his game. As the game progresses, you see the full skill set. He is an excellent passer, able to initiate off the rebound or line up across multiple areas on the floor and make plays. The footspeed will be a question, but he understands angles and help-defense. We would like to see Power more aggressively look to score at times, but his ability to fill a stat sheet makes everyone on the floor better. Power is also a baseball pitching prospect.