Remembering Cecil Hurt, a good writer who did honorable work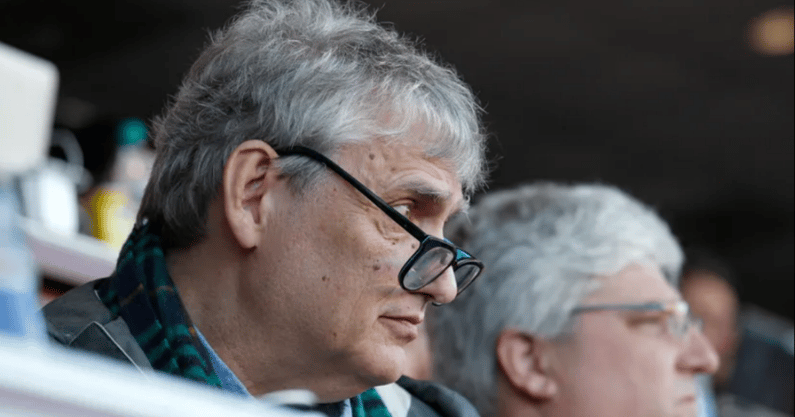 For four decades, Cecil Hurt covered the hometown team for the hometown paper without being a homer. When that team is the Alabama Crimson Tide, with as feverish a fan base as there is in college athletics, that's Ph.D.-level difficult.
Cecil covered his alma mater without kowtowing. He worked in the sports information office as an Alabama undergrad during the later years of Bear Bryant's career. After Cecil graduated in 1981, he went to work for The Tuscaloosa News. He understood what Alabama football meant in the daily life of the state. He understood his role as a journalist. He honored both by how he did his work, writing about the Tide with probity and fairness. The late athletic director Mal Moore, someone once told me, didn't order lunch without running his menu choice past Cecil. When it came to the Tide, the half of the state that wears crimson and white pretty much felt the same way.
Cecil also possessed such a quick, dry wit, made more effective by his quiet nature and the twinkle in his eye. He won Twitter on a regular basis, and when one of his one-liners crossed the line, he didn't hesitate to own it and apologize.
Cecil and I had a press box friendship. We respected each other, always said hello, but never ventured much beyond that. He was an introvert. Writers get to the press box as much as three hours before kickoff to beat traffic, watch other games, trade gossip and do our prep work. While the rest of us traded opinions and laughs, Cecil would sit in his assigned seat, reading a paperback, usually something written by one of the great authors. I can recall going for a morning walk in a Tuscaloosa neighborhood near campus. I wore athletic wear. Cecil came from the other direction, wearing jeans and an autumn jacket, and reading a book as he walked.
I saw Cecil in the press box at Bryant-Denny Stadium last month and I could see the toll his declining health had taken. I had been thinking of writing a story about him being the last of his breed – a talented writer who stayed in one place for his entire career and developed a national following anyway. Cecil won 12 writing awards from the Associated Press Sports Editors. He participated in the Pulitzer Prize-winning coverage of the tornado that ripped the Tuscaloosa area apart 10 years ago.
My business used to be full of guys like that. Fred Russell in Nashville. Dave Campbell in Waco. I would call Cecil a vanishing breed but, hell, the entire industry is a vanishing breed. I thought Cecil should be celebrated. But I didn't want him to feel as if I intended it as a farewell column, much less an obituary. Rather than try to negotiate such emotionally fraught terrain, I didn't broach the subject, hoping instead that his health would improve.
What a missed opportunity.
Cecil died Tuesday of pneumonia at age 62. His death is a loss for all of us who appreciate good writing and honorable work. There's something to be said for knowing who you are.