Report: Green Bay Packers ready to move on from Aaron Rodgers, per veteran NFL reporter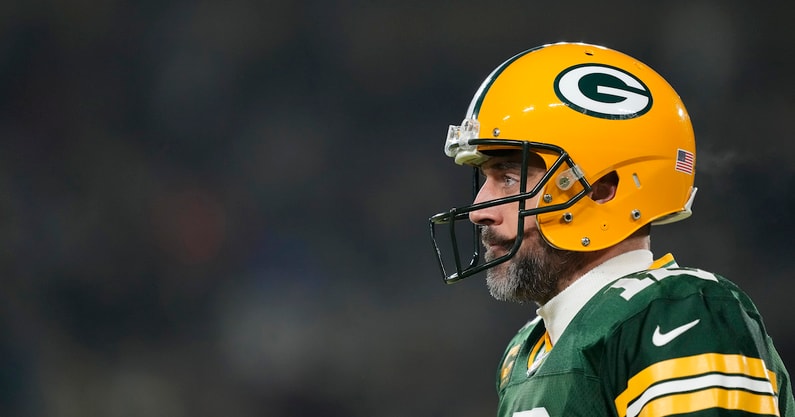 The Green Bay Packers are ready to move on from Aaron Rodgers, according to one veteran NFL reporter. Bob McGinn, formerly a Packers beat writer and now a contributor to Go Long, explained his reasoning on a recent podcast episode.
In short, decision makers in the Packers organization are fed up with dealing with Rodgers, his seeming lack of dedication finally outweighing his immense talent in their eyes. That, coupled with confidence in the other quarterback option, Jordan Love, has McGinn relaying that the Packers are ripe to ship the star quarterback elsewhere. The full podcast is paywalled.
"They're disgusted with him and they're done with him and they're moving on. This is going to involve money and a trade partner and all kinds of things. But I'm totally convinced he is not going to be their starting quarterback this year. On the other hand, they love Jordan Love. They think he's the second coming now. They've seen enough in practice for three years, that they believe he is like Rodgers 2.0. That's where this organization is coming from right now. They have turned the page, just like they did to [Brett] Favre in June and July, those months in the summer of 2008 and I don't see it changing," McGinn said.
He continued in his explanation, noting that even if the Packers can't find a trade partner and ship Rodgers out, he thinks he will be the backup. And an expensive one, at that, costing $59 million.
However, McGinn thinks the quarterback sees the writing on the wall, too, and will ultimately acquiesce to a trade.
"This is everybody, I'm told. This is [Mark] Murphy. This is [Matt] LaFleur. This is [Brian] Gutekunst. This is the whole shooting match. They've turned the page. They don't see Rodgers as a guy who's really working hard anymore. They see a guy who — when he reported this year — his body wasn't so-called 'tight' and strong as it was. They see a guy who blew off the offseason last year. … They're done. It's a hard guy to be done with," McGinn said.