Report: Senate aide reveals details of Greg Sankey, George Kliavkoff's meeting with lawmakers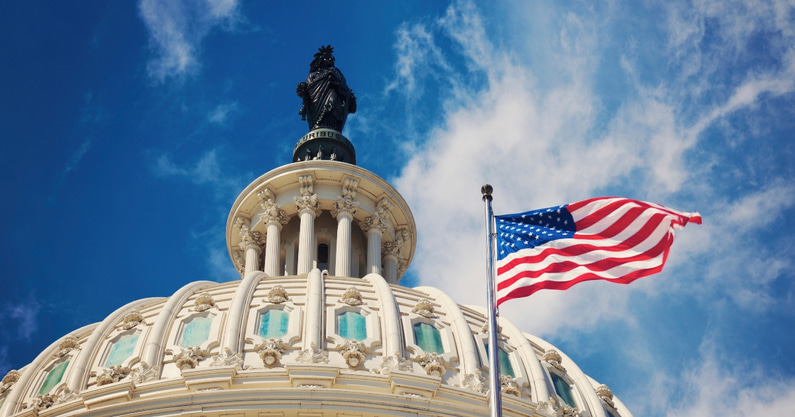 Pac-12 commissioner George Kliavkoff and SEC commissioner Greg Sankey met with United State Senators Thursday afternoon to discuss federal NIL legislation, and one U.S. Senate aide revealed details of how the meeting went from his perspective.
"[The] main takeaway was Congress needs to enact a uniform NIL law that empowers athletes to have NIL rights, establishes safeguards to protect them in NIL market & preserve amateurism in college sports," a U.S. Senate aide told Sports Illustrated, via Ross Dellenger on Twitter.
In Dellenger's original report Wednesday night, he added that the two Power Five commissioners would meet with Maria Cantwell (D-Wash.) and Marsha Blackburn (R-Tenn.), among possibly others, to talk about potential NIL laws at the federal level.
Blackburn (R-Tenn.) released a statement after the meeting criticizing Emmert and the NCAA, calling NCAA President Mark Emmert's resignation "one of the many structural changes" needed across the organization.
"For far too long, the NCAA has refused to allow student-athletes to benefit from the use of their name, image, likeness (NIL)," Blackburn said in a statement, via ESPN's Adam Rittenberg. "NCAA President Mark Emmert's resignation is one of the many necessary structural changes that will enable the NCAA to support our student-athletes. During my meeting with SEC Commissioner Greg Sankey and others today, I continued to push for the accountability and fairness measures our student-athletes deserve."
Ongoing potential rule changes from the NCAA made news earlier this week when Dellenger reported things could get interesting regarding boosters' roles in recruiting.
"College leaders are gearing up to issue a warning to hundreds of wealthy boosters who are using name, image and likeness (NIL) ventures to involve themselves in recruiting," Dellenger wrote Wednesday. "University administrators, part of a task force to review NIL, are finalizing additional guidelines that are expected to clarify that boosters and booster-led collectives are prohibited from involvement in recruiting.
"The guidelines will provide more guidance to member schools on what many administrators say are NIL-disguised 'pay for play' deals orchestrated by donors to induce prospects, recruit players off other college teams and retain their own athletes."
Dellenger also cited a source saying things are getting "out of hand" regarding NIL and the transfer portal in college athletics. NIL collectives have become a staple of the new landscape in collegiate athletics, and the sense is boosters are getting too involved with recruiting. In fact, some argue they shouldn't be involved in recruiting at all.