Terry Roberts is quickly becoming one of the portal's hottest PGs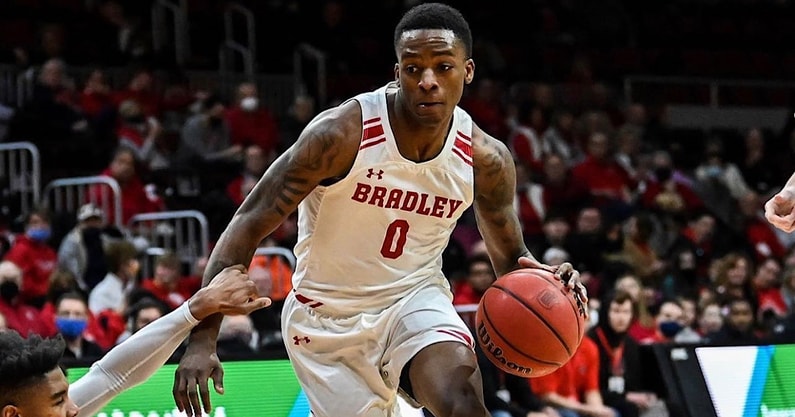 On mid-day, Friday, Bradley junior Terry Roberts entered the transfer portal. By the end of the night, Roberts had messages some of the top programs in the country on his phone. Last year Roberts was the Missouri Valley Newcomer of the Year and was named first-team All-MVC.
Roberts played his first college seasons at Florida Southwestern State, where he set the school record with 122 steals. He also finished third in the school's history in career assists (214) and eighth in career points scored (524).
In Roberts' only season of D-I basketball, he led Bradley in points (14.5), assists (4.9), and steals (1.6) per game.
On3 caught up with the 6-foot-3 point guard from North Amityville, New York, by way of Rock Hill (SC) Believe Prep, to see which schools had reached out in the first couple hours.
"Oregon, Oklahoma State, Florida, Kansas State, Tulsa, Wichita State, Missouri, etc.," Roberts said.
Coming out of Believe Prep, Roberts collected more than 15 offers, including North Texas, UAB, Wichita State, and more.
This transfer is Terry Roberts' first from an NCAA program. He has one year of eligibility remaining, plus a COVID year.