Texas governor Greg Abbott says returning Alabama QBs are 'no Bryce Young'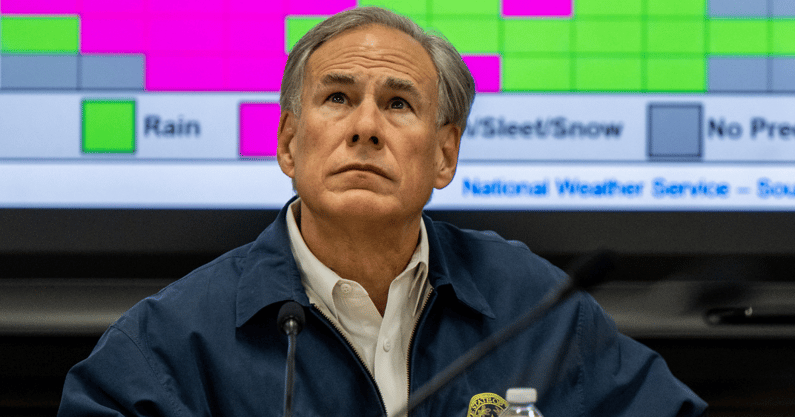 The Alabama vs. Texas football game was one of the most exciting contests of the 2022 college football season. The heavily favored Crimson Tide narrowly and controversially escaped Austin with a one-point 20-19 victory thanks to a friendly call on a potential safety in the second half.
The rivalry between these two schools is just getting started, too. The Longhorns play a return game in Tuscaloosa this coming season and then will join the SEC in the years after that, making 'Bama a frequent opponent going forward. So, with Alabama losing its quarterback, Texas governor Greg Abbott predicts Texas will come out on top next fall.
At a Business luncheon on Thursday, Ryan Autullo reported that, while speaking, Governor Abbott brought up the Texas football game with Alabama and shared some strong thoughts on the 2022 outcome.
"Texas was ahead until like the last 15 seconds of the game and Texas would have won had it not been for what was then the reigning Heisman Trophy winner Bryce Young being able to evade a tackle that would have led to a sack that would have prevented Alabama from getting within field goal range to win the game," said Abbott at the luncheon, according to Autullo. "That's how close the game was."
Autullo reported further comments from Abbott on that game and the one coming up this September.
"Now some more analysis," said the governor. "Texas has more returning starters than Alabama does. The quarterback that was literally running all over Alabama, Quinn Ewers, was injured early in the game. And he'll be starting again, doing a great job. If he gets hurt he's got a pretty good backup in (Arch) Manning. I have seen what appears to be Alabama's starting quarterback, and he's no Bryce Young. So I'm gonna say it's gonna be 27-21 Texas Longhorns."
A prediction for a Texas victory in 2023 from Governor Greg Abbott.