Texas and Texas Tech will continue rivalry as non-conference foes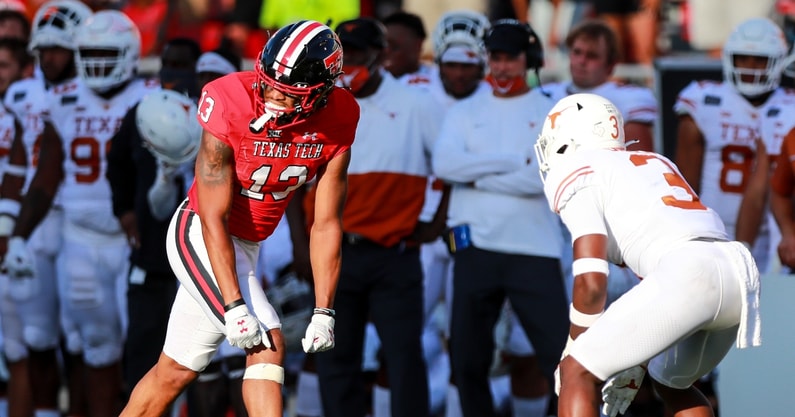 Texas and Texas Tech have agreed in principle to continue their in-state rivalry. After Texas, along with Oklahoma, announced that they will leave the Big 12 for the SEC no later than 2025, the rivalry appeared to be over. That seems to no longer be the case according to the Red Raiders athletic director.
History of the rivalry
This yearly contest is also known as "The Battle for the Chancellor's Spurs", which dates back to 1928. In their first-ever meeting the Red Raiders were shut out by the Longhorns 12-0. Since then they have given us a plenty of exciting games and the instant classic of 2008. In that game, the sixth-ranked Red Raiders upended the No. 1ranked Longhorns, 39-33, on a late-game touchdown pass from Graham Harrell to Michael Crabtree. The win crushed Texas' national championship dreams in the process.
The name "The Battle for the Chancellor's Spurs" was given to the rivalry 25 years ago.
The Red Raiders have not had a winning conference record since 2009 and haven't had a winning record to end the season since 2015. But that has not stopped them from giving the Longhorn hell whenever they meet. Since 2015, all but one game between the two schools have been decided by more than one score. In last year's game, it took a fourth-quarter comeback by Texas to force overtime. Texas would go on to win the game 63-56.
Benefits for Texas
For The Longhorns this will ensure that they keep at least one other in-state battle going. With them moving into the SEC they will rekindle one of their most historic rivalries with Texas A&M. The Aggies left for the SEC in 2012 after frustrations with the University of Texas as a whole. Its other two current in-state and current conference rivals (TCU and Baylor) do not have the same rich history in their matchups as they do with Texas Tech. Not only that but keeping this competition going locks in both teams with a power five conference opponent for years to come.
As of now the two are still conference rivals and are set to meet later this month on the 25th in Austin. With the Longhorns' move to the SEC happening as soon as next year, fans of both teams should be excited to know these two schools have worked out this agreement.