The ACC could change location of conference headquarters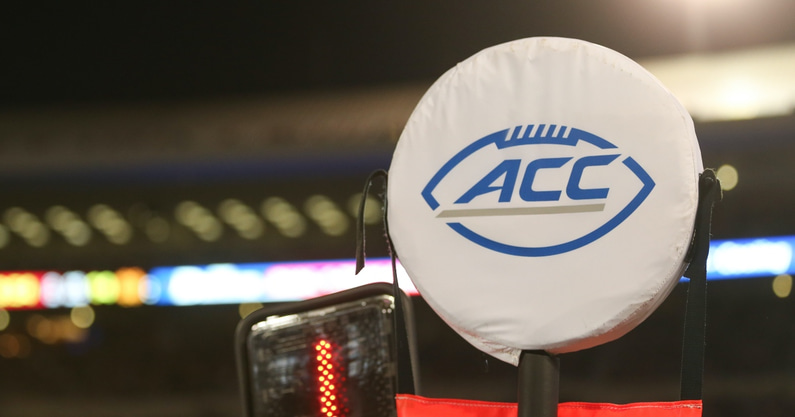 The Atlantic Coast Conference, better known as the ACC, is formally exploring a move of it's headquarters from its original home of Greensboro, North Carolina, per David Teel of the Richmond-Times Dispatch.
According to Teel, the ACC is working with Newmark, as well as former Big 12 commissioner Kevin Weiberg and Big Ten commissioner Jim Delaney to coordinate the potential move.
Newmark, Texas-based real estate advisory firm, is evaluating the location. Weiberg and Delaney are assessing the other factors involved like governance, budgets, staffing, revenue generation and branding.
The ACC rarely hosts league meetings at their headquarters in Greensboro, rather rotating between all 15 campuses in annual fall gatherings while winter and spring meetings take place in Florida. As a result, the move will factor in business rather than accessibility.
Potential options for the new headquarters include Charlotte, as well as New York, Boston, Washington, D.C., and Atlanta.
According to Teel, the ACC has changed addresses in Greensboro multiple times before settling in their current headquarters, an 18,500-square foot building, which appraises for $2,755,100.
Exploring moving the headquarters is one of many ventures new ACC commissioner Jim Phillips is undertaking. According to Phillips, the appraisal is  "a holistic and transparent review" of the league structure.
ACC Network distribution a priority for Phillips
In addition to exploring a move of the ACC headquarters, Phillips' top priority since taking over as commissioner in February has been making the ACC Network's distribution a focus.
Earlier this month, Disney reached a deal with Mediacom, making the ACC Network available to Mediacom Communications Corporation subscribers this fall, as previously stated in this story by On3's Pete Nakos.
Just last week, ESPN and the ACC Network agreed to a greater distribution deal. The deal was with little-known National Cable Television Cooperative, which represents more than 7,000 small and mid-sized independent cable and broadband operators across the country.
The deal excluded Comcast Xfinity, which has a huge footprint in the east coast, where the majority of the ACC schools are.
Previously, ACC commissioner Jim Phillips had stated he had hoped to come to an agreement with Xfinity and other cable providers. 
"We're hopeful to come to an agreement with these cable providers that aren't carrying the network, and that's anytime between now through the end of the year," Phillips said to the Atlanta Journal-Constitution at the ACC Kickoff media event.
Comcast's contract with Disney is up at the end of 2021. The company is expected to sign a new deal with Disney and had been expected to pick up the ACC Network in the process.