The Dallas Cowboys will have both Micah Parsons and DeMarcus Lawrence available on Thanksgiving Day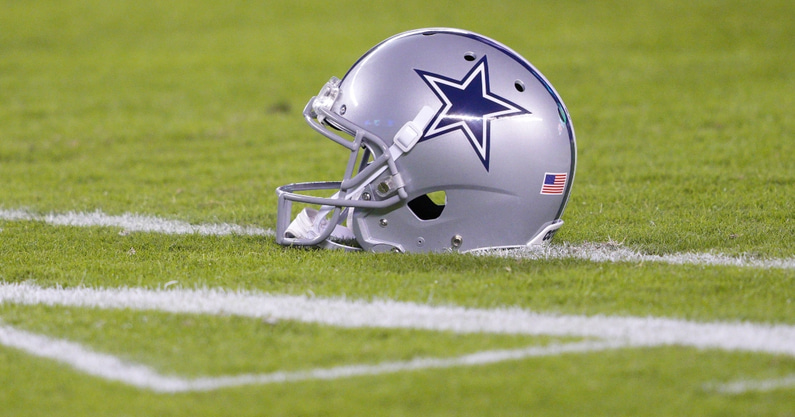 The Dallas Cowboys received news to be thankful for on Thursday morning. According to a report by Ian Rapoport, the Cowboys will have both Micah Parsons and DeMarcus Lawrence available for them today during their Thanksgiving Day game against the New York Giants.
Both Parsons and Lawrence are listed as questionable for the Cowboys this week. However, it looks like they'll be able to go.
DeMarcus Lawrence is going to be playing through a stress fracture in his foot. This isn't anything new for him, though, as Lawrence has a history of foot injuries. He's had foot surgery in the past and has a screw in his foot.
CLICK HERE to subscribe for FREE to the On3 YouTube channel
As for Micah Parsons, he has been dealing with a knee injury. That injury came against Minnesota and had Cowboys fans holding their breath. However, he was able to return to the game head coach Mike McCarthy later described his knee as "good."
The Dallas Cowboys are going to need Parsons and Lawrence to be healthy because they lean on these two on the defensive side of the ball. That's especially true against a quarterback like Daniel Jones who can kill a defense on the ground with his legs. These two will need to contain Jones and get him on the ground before he can do too much damage.
The Giants-Cowboys game on Thanksgiving Day is huge this season. Both teams come into the game at 7-3, trying to keep pace with the Philadelphia Eagles, who are 9-1. Moving into the home stretch of the season, neither team can afford to fall further behind.
Parsons, Lawrence react to Odell Beckham Jr.
The Dallas Cowboys have been publicly interested in superstar wide receiver Odell Beckham Jr. for some time now, as he recovers from a torn ACL. As those rumors swirl, OBJ sent out a cryptic tweet, saying, "They went krazy today."
Both Micah Parsons and DeMarcus Lawrence took to Twitter to, seemingly, urge him to sign with the Dallas Cowboys.
"They sure did. Make the right decision," Lawrence said.
"Come on then," Parsons tweeted.
If Odell Beckham Jr. does end up signing with Dallas for a playoffs push, it hasn't happened yet. However, it would be a huge boost to the Cowboys offense.