The On3 Awards: National Prep Schools Championship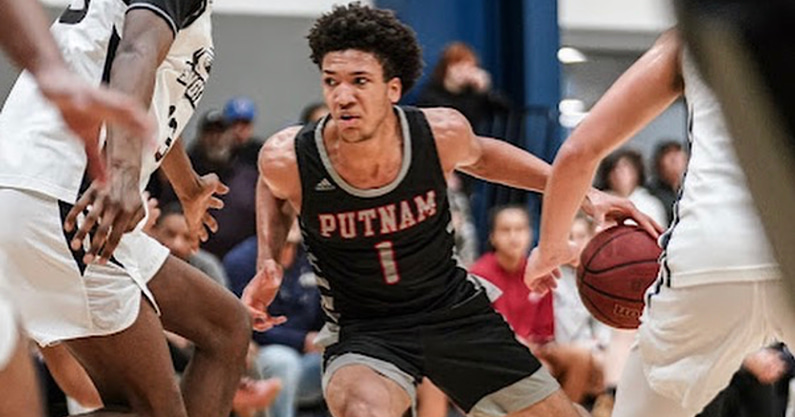 On3 was courtside with hundreds of college coaches for the 2022 National Prep Championships. The tournament brought 24 of the country's top prep programs to Hartford, Connecticut, to compete for the title. Below are the On3 Awards from the four-day event.
Most Valuable Player
6-4 SG Desmond Claude (2022)
Claude was Putnam (CT) Science Academy's leading scoring from the quarter-finals to the finals. He showed consistent touch and range, but he attacked sloppy closeouts aggressively in this setting. Claude showed some wiggle with outstanding balance, drawing, and playing through, contact. He finished with 23 in the championship win.
Recruitment: Claude is committed to Xavier
Most Outstanding Player
6-10 C Luke Hunger (2022)
Hunger is a presence on the court. His work ethic puts him in favorable spots, and his IQ allows him to produce. The Northfield (MA) Northfield Mount Herman senior has bear paws for hands, soft touch that extends past the three-point line, and excellent footwork. With starting point guard and Texas commit Rowan Brumbaugh out, Hunger's presence on the block was pivotal in getting to the championship game, where he finished with 20 points on four threes.
Recruitment: Hunger has signed with Northwestern
Defensive Player of the Tournament
6-10 C Ugonna Kingsley (2023)
The post at Putnam (CT) Science Academy is a difference-maker. His defensive presence changes the complexion of a game. The length, the athleticism, the quick-twitch, he pairs naturally with excellent timing. Kingsley went for over ten blocks in multiple games in this event.
Recruitment: Syracuse, Clemson, Ole Miss, Georgia, Providence, Texas Tech, Seton Hall, etc.
Top Underclassman
6-3 SG Kur Teng (2024)
The sophomore would also be up for the purest jump shot award. Teng has a great frame with long arms, but what makes him stand out is the mature pace with which he plays. Teng is an advanced bucket-getter who plays off the jump shot. Watch as the Haverhill (MA) Bradford Christian guard continues to develop; he should trend at a high level.
Recruitment: Providence, Rutgers, Texas A&M, Clemson, Georgetown, UMass, Wichita State, etc.
1st Team
6-6 SF Reid Ducharme (2023)
Wolfeboro (NH) Brewster Academy
Claimed offers: Creighton, Penn State, Syracuse, Providence, etc.
5-10 PG Kanye Clary (2022)
Woodstock (VA) Massanutten Military
Signed to Penn State
6-11 PF Kyle Filipowski (2022)
Wilbraham (MA) Wilbraham and Monson
Signed to Duke
5-11 PG Arturo Dean (2022)
Putnam (CT) Science Academy
Claimed offers: St. Bonaventure, Jacksonville, Florida International, etc.
6-11 F Jorge Diaz (2022)
Bradenton (FL) IMG Academy Academic
Claimed offers: Fordham, George Washington, etc.
2nd Team
6-4 SG DJ Jackson (2022)
Montverde (FL) Academy CBD
Claimed offers: Indiana State, etc.
6-6 F George Turkson (2024)
Haverhill (MA) Bradford Christian
Claimed offers: Providence, Rutgers, etc.
6-7 F Elijah Gray (2022)
Chatham (VA) Hargrave Military
Claimed offers: East Carolina, UMass, NC A&T, etc.
6-6 F Marvin Musiime-Kamali (2023)
Ashburnham (MA) Cushing Academy
Claimed Offers: Dartmouth, Columbia, etc.
6-7 SF Blair Thompson (2022)
Northfield (MA) Northfield Mount Herman
Signed to Columbia