The three biggest stock risers from the Iverson Classic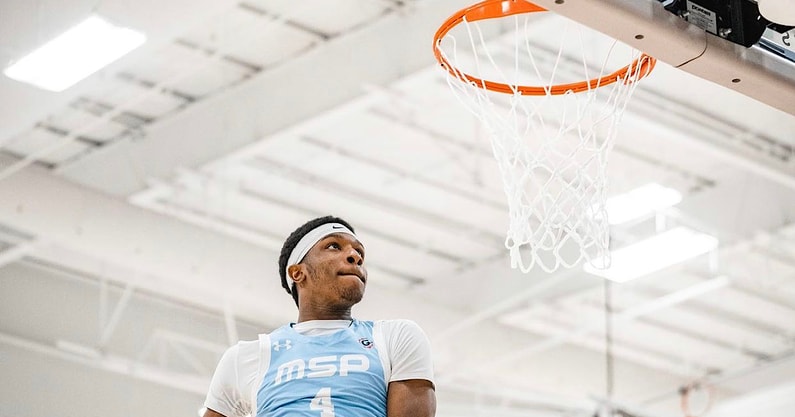 Memphis, Tennessee – Some of the nation's best players in the 2022 class showed up for five days in Memphis. The Iverson Classic is the final all-star event for the 2022 class. NBA personnel and On3 were on hand for the entire week. Here are the big stock raisers from the week.
6-4 SG DJ Jefferson, Minneapolis (MN) Minnesota Prep
DJ Jefferson came into this camp unranked. He left the camp as a top 100 prospect. Jefferson recently de-committed from Tulsa with the coaching change and is currently uncommitted. He is a smooth scorer with a slick handle, excellent balance, and range beyond the arc. Jefferson is a three-level scorer and has an impressive burst at the rim. Washington State is making a move here; it will be interesting which other programs pop up after his showing at this event.
6-3 PG Cason Wallace, Richardson (TX) High
Cason Wallace is already a top-five talent, but he shows up on this list because he solidified himself atop the class. Wallace answered any questions there may have been about his game. He shot the ball at a high clip, touched the paint with pace and balance, and made correct reads throughout the week. It was a big week for the Kentucky signee, a week that showed him to be the top point guard in the class.
6-6 SF Prince Aligbe, Minneapolis (MN) Minnehaha Academy
Prince Aligbe was a late addition to the Iverson Classic, and he did not miss a step. Aligbe was the most consistently vocal player throughout the practice sessions. He constantly talked on defense and during dead balls. Aligbe knocked down shots, rebounded, and played good defense both on and off the ball. It was a pretty complete showing for the Boston College signee. Expect a healthy bump for Aligbe in the 2022 update next week.