Joel Klatt reveals updated Top 10 rankings heading into Week 4
Fox Sports' Joel Klatt revealed his latest top 10 rankings following Week 3 of college football and with Week 4 upon us, there's a clear cut set of rankings.
It's hard to argue this set of teams, although the order is definitely up for debate. But Klatt's top 10, plus the ones that just missed the cut, look like the best teams in college football up to this point.
Klatt revealed his latest top 10 rankings following Week 3, also featuring a few teams that almost made the cut.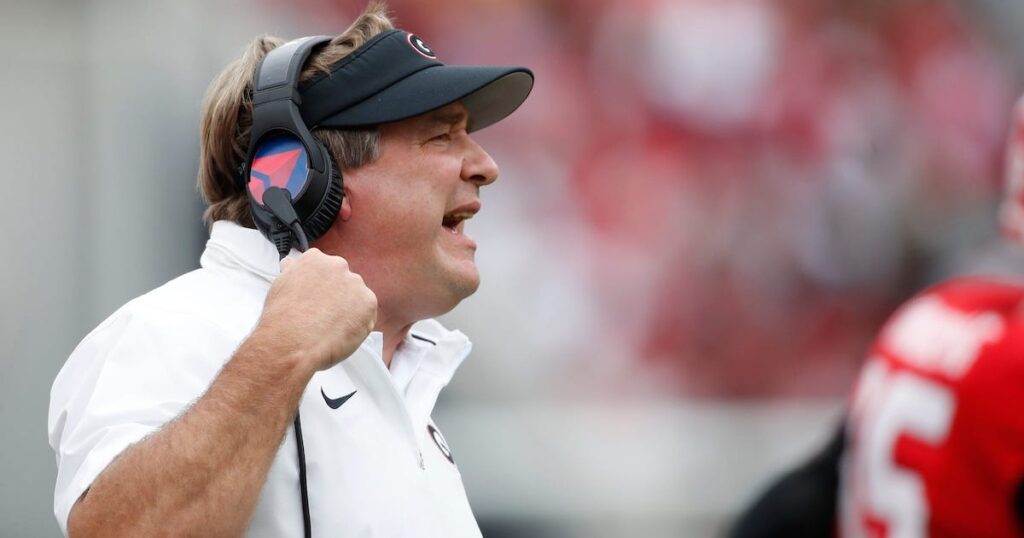 The Bulldogs are 3-0, but this is pretty much a case of Georgia being the top team until someone knocks them off. Georgia beat South Carolina 24-14 over the weekend and didn't look overly impressive.
However, you can chalk it up to one of those days. Georgia could very well blitz its next four opponents, for example, and be just fine. Kirby Smart and crew are still No. 1.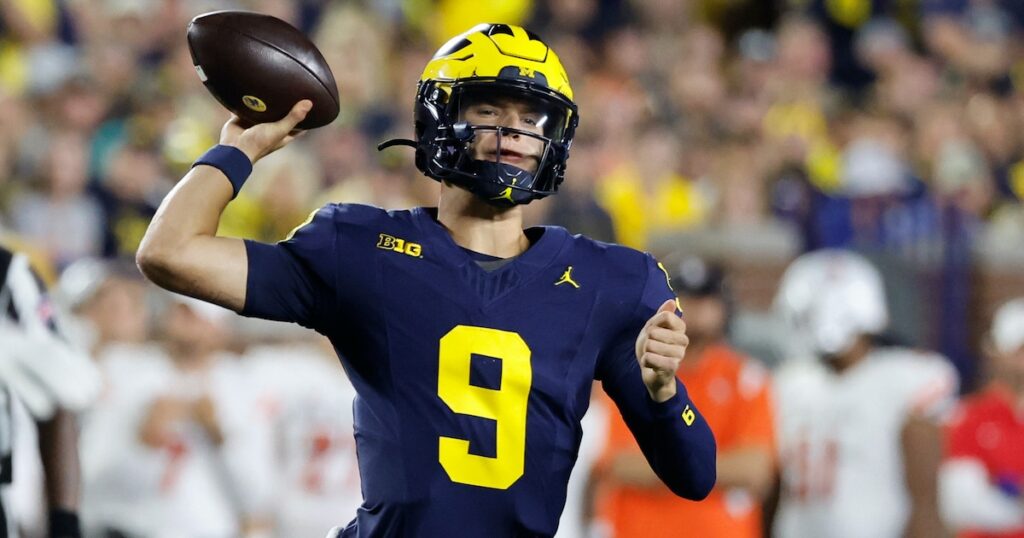 Michigan struggled a bit on offense, at least passing the football. It was a win over Bowling Green, but JJ McCarthy tossed three interceptions and looked out of sync.
The good news is, Blake Corum is still awesome. He looks like his Heisman Trophy-worthy self again after the injury last year and is leading the charge. Jim Harbaugh returns to the sidelines against Rutgers this weekend as well.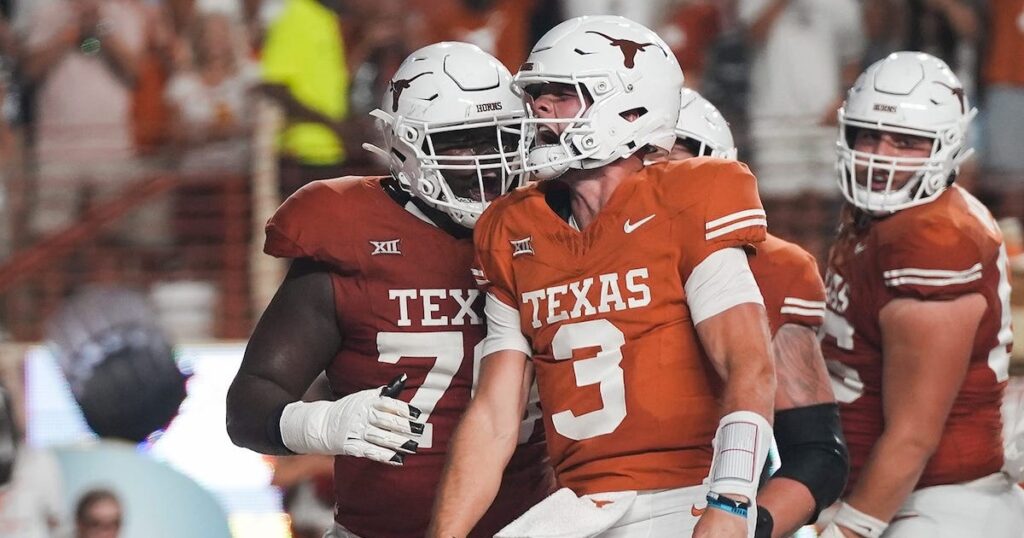 Texas took a second to reset, but ran away from Wyoming after a certain point. It was no trap game following the win over Alabama. For now, Texas is easily the best team in the Big 12 and a bonafide College Football Playoff contender and it stands right now.
The Longhorns head to Baylor next and then host Kansas before the Red River rivalry game against Oklahoma. All eyes will be there considering Oklahoma's fast rise in Year 2 under Brent Venables, but Steve Sarkisian has this team firing.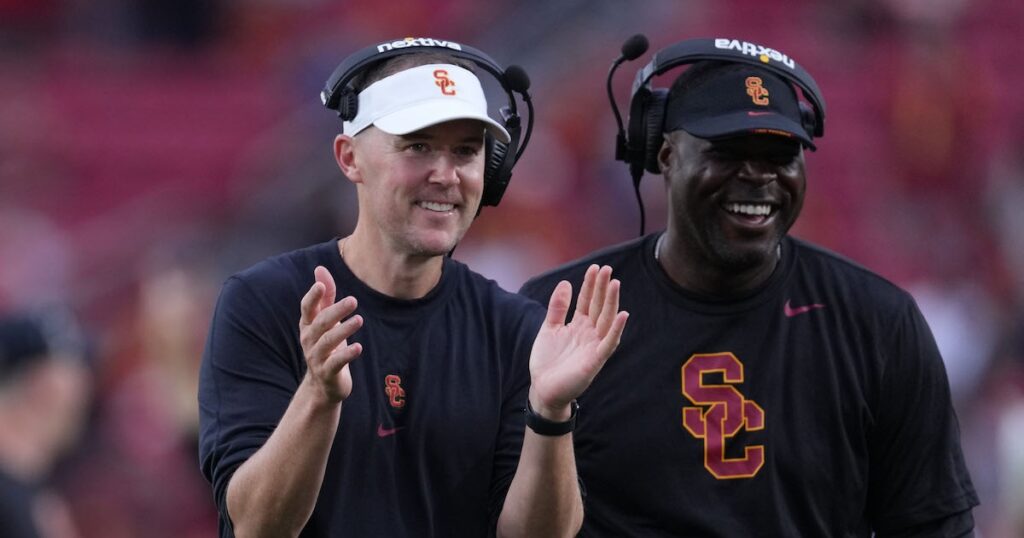 USC had an off week and just sat back and rested up for what's next. This is the class of the Pac-12 right now, but Oregon and Washington are rolling as it stands.
But don't forget, Lincoln Riley and Caleb Williams lead this team. If there's any semblance of decent defense, this might be a national title team at the end of the year.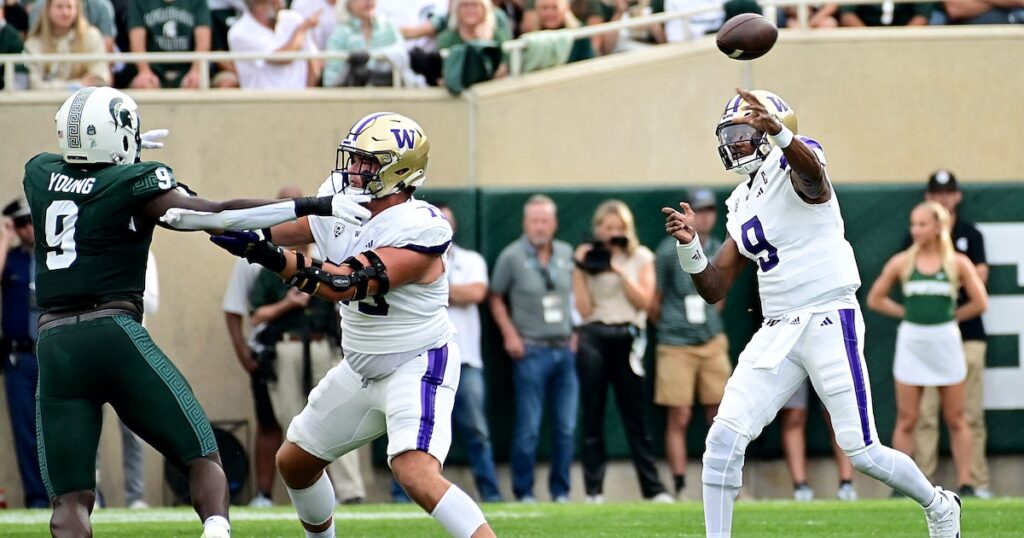 Speaking of Washington, how good is Michael Penix Jr.? Seriously, this guy should squarely be in the Heisman conversation through the first quarter of the season.
The Huskies carved up Michigan State 41-7 on the road and don't seem like they can be stopped. Washington hosts Cal and then hits the road to play Arizona. Should be wins on paper and a 5-0 start before heading to Oregon on October 14.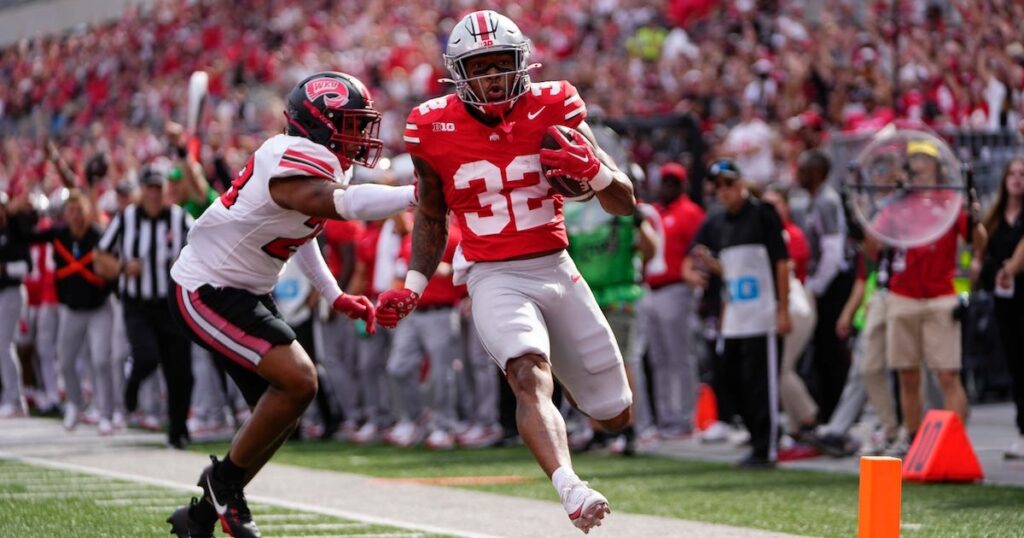 The Buckeyes went back to normal in the win over Western Kentucky and Kyle McCord looked like the typical Ohio State quarterback. As in, he looked very good. 
But now, he's going to have to look really good against Notre Dame. Especially since the Buckeyes hit the road for South Bend this weekend. With the way that offense looks, Ryan Day's crew will have to keep up.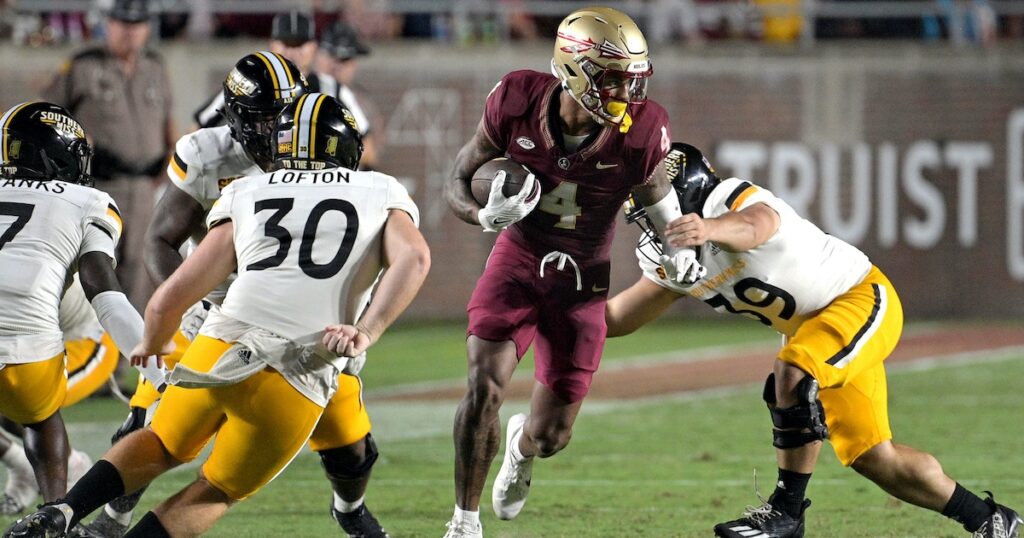 Klatt doesn't have FSU as high as other polls, but still within his top 10. It was a close call against Boston College to say the least, escaping the road win by a two-point margin.
Jordan Travis is still a Heisman-caliber quarterback but now it'll be put to the test this coming weekend against Clemson. Granted, Clemson doesn't look as good as expected, but it's still Clemson. That's a game the Seminoles can't take lightly.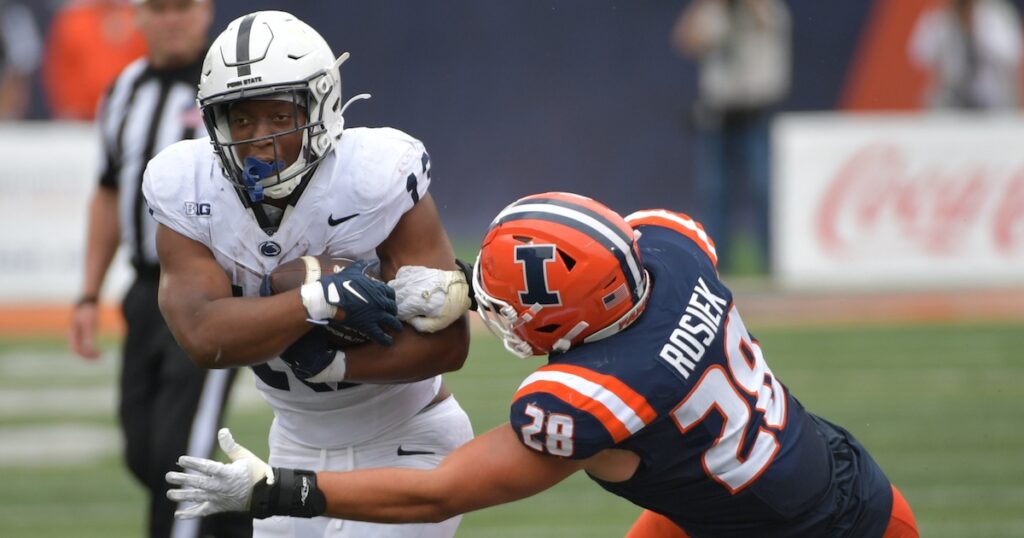 The Nittany Lions couldn't get much going in the passing game from Drew Allar, but he has yet to turn it over this season. Plus, it was a road Big Ten win, so you can't complain much about that.
Penn State has quite the running attack with Nick Singleton and Kaytron Allen in the backfield and a high flying defense to boot. This is a CFP contender for a reason but they'll eventually have to prove it against Michigan and Ohio State.
Cam Rising isn't back yet and frankly, we don't know when the Utah quarterback will be back under center. But Utah made it work in all phases of the game.
How far can the young quarterback, a dual-threat, Nate Johnson carry this team? Maybe not as far as Rising as it appears now, but the Utes are not a team to be trifled with. Kyle Whittingham's one heck of a coach.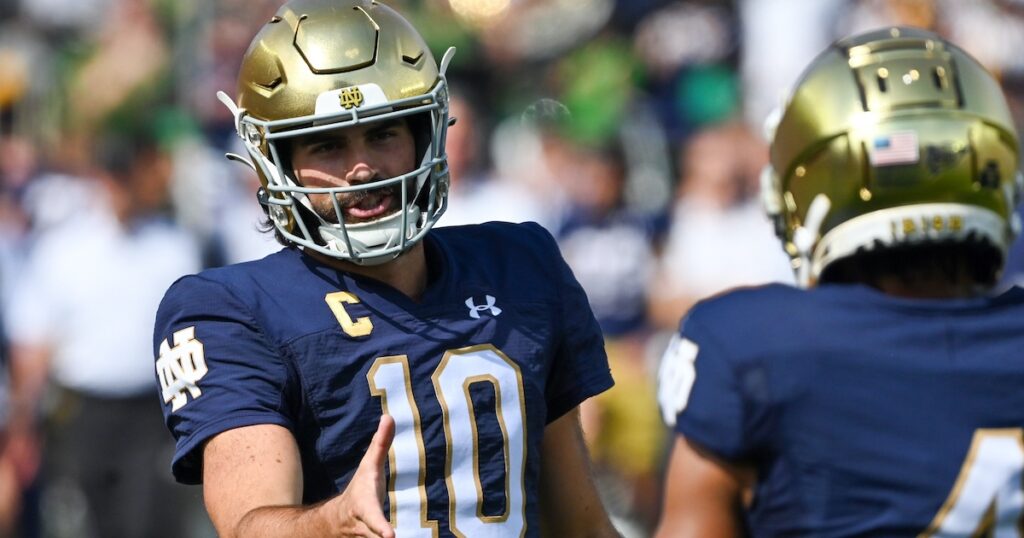 We mentioned Notre Dame earlier when talking about Ohio State. Klatt has them both in his personal top 10 and this game coming up will certainly affect the rankings next weekend.
This is arguably the biggest game on the docket Saturday and Notre Dame looks a little different than year's past. Spoiler alert, it's the offense. Sam Hartman is firmly a Heisman contender right now.
'Almost,' according to Joel Klatt
Oregon Ducks
Oregon State Beavers
LSU Tigers
Alabama Crimson Tide
Oklahoma Sooners
The teams in the almost category are interesting. Oregon has a high powered attack, Oregon State is still under the radar, LSU bounced back, Alabama still has Nick Saban and Oklahoma looks resurgent. Could any of them get into the top 10 next week? We'll have to wait and see.