Top-100 recruit Chris Lockett Jr. reopens recruitment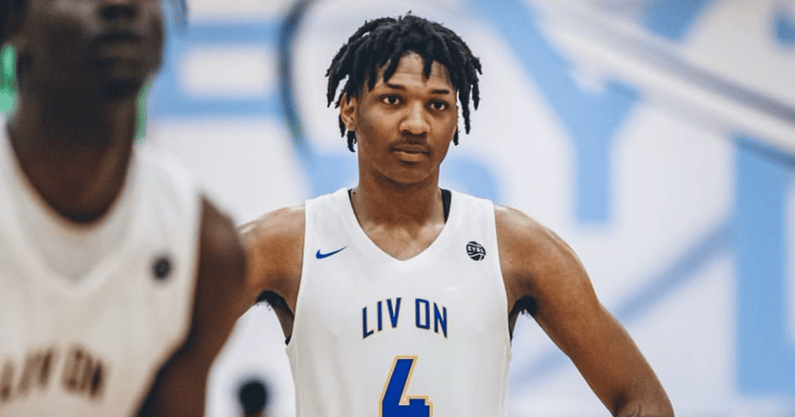 Chris Lockett Jr., a 6-foot-5 combo guard out of New Orleans (La.) Isidore Newman has decided to reopen his recruitment and is now open to all programs.
The four-star rising senior was previously down to five schools — LSU, Baylor, Kansas, Arkansas, and Tulane.
"I've been hearing from a lot of schools," Lockett said to On3. "They've been calling me, calling my coach so I decided to reopen my recruitment."
Lockett is ranked 95th nationally in the 2023 class, according to the On3 Consensus, a complete and equally weighted industry-generated average that utilizes all four major recruiting media companies. He's also the No. 11 combo guard in the country, and No. 2 overall in the state of Louisiana.
Lockett has a strong frame, and good positional size. At the Pangos All-American camp, he handled the ball well in transition, scored with a combination of floaters and in the mid-range, while also seeing the floor. He appeared to be in better shape and is finally healthy, looking like his old self.
Lockett now hearing from a host of schools
Even though Lockett had technically cut his list to five schools, there is nothing stopping other programs from becoming involved until he signs his National Letter of Intent (NLI). Hence, new schools enter the mix.
With that being said, which schools are reaching out to the New Orleans native?
"Ohio State is on me heavy right now," Lockett said. "I talk to them almost every day. Gonzaga, Arizona State, Texas, Georgia, LSU, Florida."
Lockett says the current schools reaching out have not yet offered yet, just interest for now.
"We're trying to build a bond," Lockett says. "They don't want to just offer on the spot. We don't have a strong relationship yet. It's about building a bond."
Lockett also mentions each of the schools in his previous top five (LSU, Baylor, Kansas, Arkansas, Tulane) are also still reaching out as well.
Waiting on visits, but has a few in mind
Lockett is in no rush to hit campuses for visits. So far he's been to Texas, Miami, and LSU on unofficial visits.  
"I'm going to wait until the fall to start taking visits when everyone is there. I want to visit a lot of schools. I'm from the south so I'd like to visit a lot of north schools to see how it is during the winter time."
Lockett doesn't have anything currently scheduled, however, he does have an idea of what schools he'd like to see.
"Baylor, Kansas, Ohio State, Gonzaga, and Arkansas," he said.
A decision date is still TBD, however, he'd like to announce before the start of the high school season.