Top-20 recruit Adepoju Adebawore trims list, is nearing a decision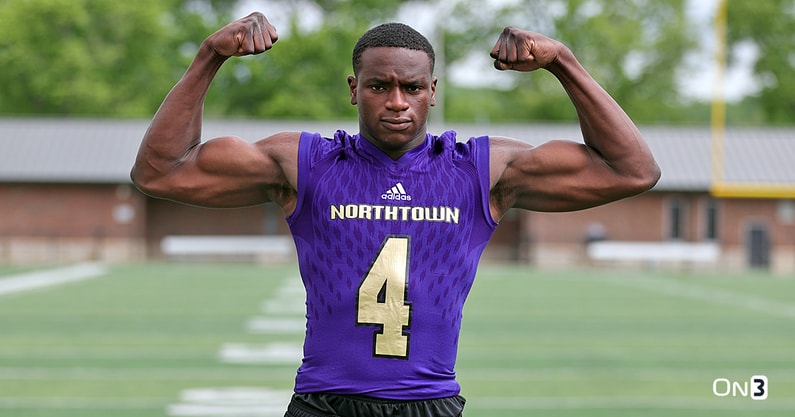 The No. 1 prospect in Missouri does not plan to be uncommitted much longer.
Adepoju Adebawore, the 6-foot-4, 227-pound EDGE out of Kansas City (Mo.) North Kansas City went into the recruiting process with an open mind. He saw his brother Adetomiwa Adebawore go through this in 2019, but the four-star knew what to expect.
It's his turn and he is closing in on a commitment.
"With me, it's always been about when I know," Adebawore told On3. "It has never been about a set time or date, but about when I felt the time was right for me. I really had no idea when I would be ready coming into this, but I am getting that feeling now, and I know I am close.
"It's coming soon."
Adebawore has taken official visits to Missouri, Northwestern, and Oklahoma. He has taken unofficial visits to schools like Georgia, Iowa, Kansas, and a few others. The No. 4 EDGE in the country has seen and heard all he needs to.
"The many different conversations I have had has led me to this point. I have looked at a lot of different schools and there is one that checks all the boxes.
"I have found the main things I was looking for and I have that feeling."
The No. 20 prospect in the On300 decided to narrow his list down to five schools with a decision nearing.
"It is down to Georgia, LSU, Missouri, Northwestern, and Oklahoma," Adebawore said.