Top 45 WR Noah Rogers names Top 5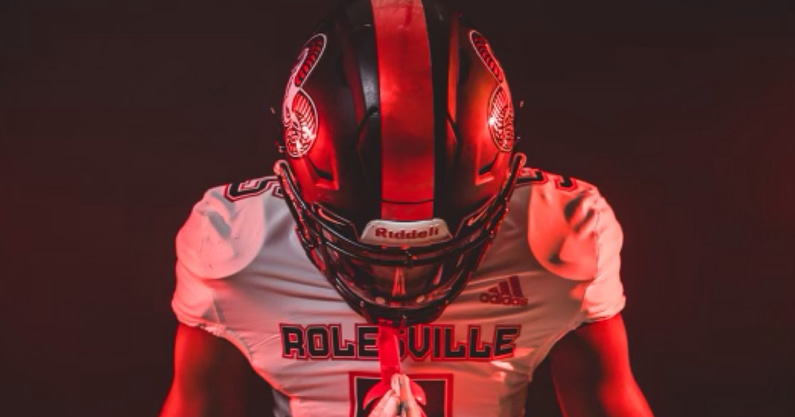 Four-star wide receiver Noah Rogers of Rolesville (NC) High has narrowed his list to five schools—Clemson, NC State, North Carolina, Ohio State,and Florida State.
The 6-foot-2, 180 pounder went in-depth on his finalists.
Clemson
"Clemson was one of my dream schools ever since I was a kid," Rogers said. "Every time I visit it feels like home, always great vibes. I have always wanted to be a part of a national championship team and play a role like Tee Higgins."
NC State
"There's nothing like playing in front of your home state on the big stage," Rogers said. "I love Coach Joker, Beck, and Dorean, they are all great coaches and we've built a strong relationship. They have the top QB in '23, Lex Thomas,aka my brother (@lexthomas2), who is someone I definitely can turn ACC around with. 
North Carolina
"UNC is a special place with two great back to back recruiting classes," Rogers said. "It'll be more than a blessing if I can play with my blood brother Cyrus Rogers (@cyrruss). They have arguably one of the best offenses in the ACC. I have a strong relationship with every coach on the staff and love the place."
Ohio State
"The shoe is really special, it reminds me of Rolesville High School (my school)," Rogers said. "Playing fast is my style and that's what they do on top of a great group of WRs. Coach Hartline is a great coach and definitely fits my style. Plus Ryan Day is just that Guy!"
Florida State
"After visiting I loved everything FSU had to offer for me," Rogers said. "Coach Dugans seems to be a great coach, but also an awesome person. I'm highly interested in the program."
"Schools that also made great impressions on me: Tennessee, South Carolina, Penn State"
Noah Rogers ranks as the No. 53 player in the On3 Consensus, a complete and equally weighted industry-generated average that accounts for all four major recruiting sites. He also tabs in as the No. 8 wide receiver and the No. 1 player in the state of North Carolina.