Top 5 ACC quarterbacks in the On3 Impact 300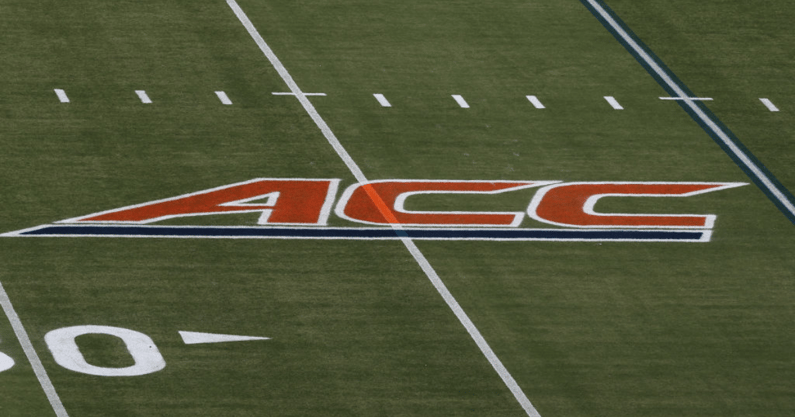 The On3 Impact 300 ranks the best players in college football entering the 2022 season, with a full release coming in the next few weeks. Prior to the release of the inaugural list – which also factors into the calculation of the On3 NIL Valuation – On3 has revealed the Top 5 quarterbacks in the ACC.
Miami standout Tyler Van Dyke leads the way after earning ACC Rookie of the Year honors in 2021. The Hurricanes gunslinger took over after D'Eriq King was injured and started the final nine games of the season, throwing for more than 300 yards in each of his last six games.
These are the Top 5 ACC quarterbacks with less than three months until the 2022 season kicks off.
Top 5 ACC Quarterbacks in the On3 Impact 300
1. Tyler Van Dyke, Miami
King's injury allowed Van Dyke to take over as the starter and, after a shaky start, he really settled in. The Hurricanes went 1-2 in his first three starts, with Van Dyke throwing three interceptions in a narrow 45-42 loss to UNC. But he was terrific after that.
Van Dyke averaged 367 yards passing in his final six games of the season, while throwing 23 touchdown passes to only three interceptions. Only a sophomore, he seems likely to turn into one of college football's next big stars. He ranks No. 22 in the NIL 100 ranking, with a current NIL valuation of $775,000.
2. Brennan Armstrong, Virginia
A Maxwell and Davey O'Brien Award semifinalist in 2021, Armstrong helped the Cavaliers get off to a 6-2 start before the schedule got much tougher. Even in losses, though, Armstrong was prolific.
The Virginia signal-caller finished fourth nationally with 4,449 passing yards, doing so on 326 of 500 passing. He threw for 31 touchdowns while throwing 10 interceptions. He eclipsed the 400-yard mark in seven games last season. He sneaks into the back end of the NIL 100 rankings at No. 95, carrying a current valuation of $346,000.
Hartman led Wake Forest to a first-place finish in the ACC Atlantic division, though the Demon Deacons came up short in the ACC title game against Pittsburgh. Hartman had his signature game against Army when he went 23 of 29 passing for 458 yards and five touchdowns, earning Walter Camp National Offensive Player of the Week and the Maxwell Award Player of the Week honors.
He finished 2021 with 4,228 yards on 299 of 508 passing, throwing 39 touchdowns to 14 interceptions. He also added 117 carries for 363 yards and 11 touchdowns.
4. Devin Leary, NC State
Leary finished among the Top 25 most accurate passers in the country last season, and he had a terrific 7-to-1 touchdown to interception ratio. He also had a penchant for coming through in the clutch, throwing 11 fourth-quarter touchdowns and leading a game-winning drive against Clemson and a comeback win over UNC.
When the 2021 season ended, Leary was 283 of 431 passing for 3,433 yards with 35 touchdowns and only five interceptions. His current NIL valuation is $247,000.
5. Phil Jurkovec, Boston College
Jurkovec had Eagles fans hearkening back to the Matt Ryan days in 2020 after putting together a terrific first season following a transfer from Notre Dame. He didn't really get a chance to follow up on that in 2021 after suffering a wrist injury that sidelined him for nearly two months.
He returned for the final four games of the season, finishing the year 52 of 96 passing for 914 yards with seven touchdowns and four interceptions. A dual-threat quarterback, he also added 50 carries for 322 yards and five touchdowns.