Top basketball recruit Mikey Williams to release NFT collection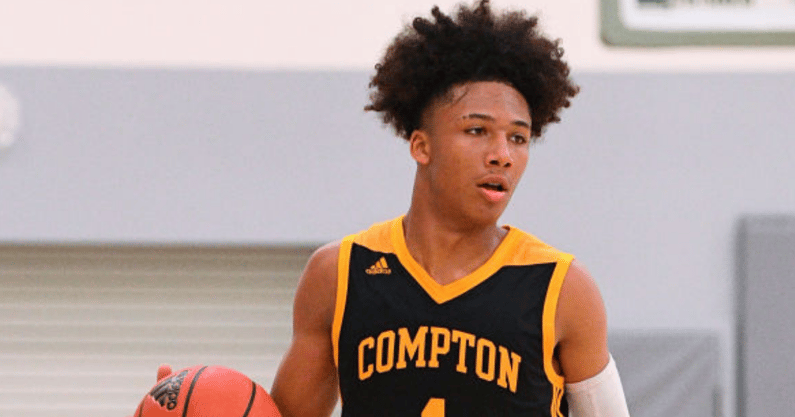 Mikey Williams, one of the nation's top junior basketball recruits, announced to his 3.2 million Instagram followers on Thursday the creation of his own NFT.
Williams, a 6-foot-2 guard out of Charlotte Vertical Academy, shared a tease of the NFT on Instagram. He also posted a link to a website where fans can become charter members and help "create basketball's future."
Williams claims more than 28 scholarship offers, including from bluebloods like Kansas and UCLA. Other top programs like Arizona, Memphis, Oregon and Arkansas have reportedly offered him.
What is an NFT?
NFT, or a non-fungible Token, is a product sold digitally and authenticated. With a blockchain, or digital database, NFT's are a highly exclusive way to get virtual products related to celebrities, athletes and more.
One of the recently popular NFTs to come to fruition was inspired by late Kobe Bryant – the KB24 NFT on Bryant's personal website.
Ten thousand lucky fans will be able to purchase the KB24 NFTs. Since the NFT is unique and limited, it makes each one more exclusive and rarer.
Williams' first collection, The Mikey Williams Charter Membership NFT, will also be released soon and can be found at mikey-nft.com.
What does this mean for Mikey Williams?
Williams' team is following the same format as the KB24 NFT, using a discord group to raise notoriety and boost the stock of the NFT before it is even released.
The KB24 discord has over 5,000 members and 7,000 presale reservation requests in just 72 hours. It is ready to generate nearly $3 million on launch day for the Mamba and Mambacita Sports Foundation.
Williams is looking to garner similar traction in a few weeks when his NFT is released.