Two Arizona Cardinals coaches, one player test positive for COVID-19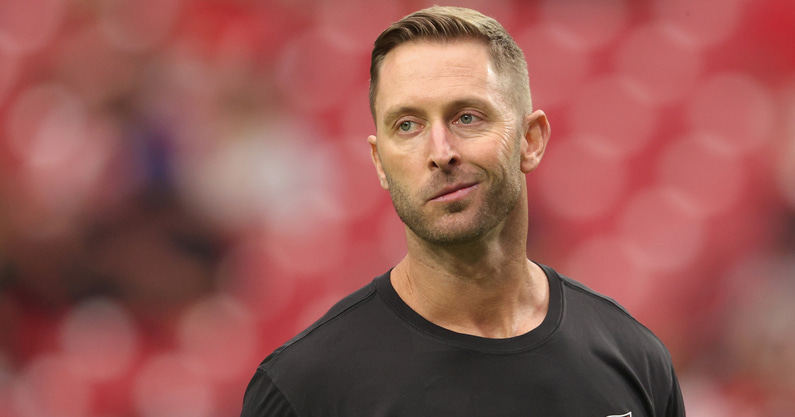 The undefeated Arizona Cardinals will be operating at a loss against the Cleveland Browns on the road this weekend, as two coaches and one player have tested positive for COVID-19.
The Cardinals' positive tests began with linebacker Chandler Jones, who was put on the COVID-19 reserve list on Tuesday due to a positive test. Cardinals head coach Kliff Kingsbury later clarified on Wednesday that Jones was symptomatic, and that he is highly unlikely to play against the Browns this weekend.
Since Jones is vaccinated, in order to return to the field for the Cardinals, he will have to receive two negative tests 24 hours apart, while displaying asymptomatic traits for 48 hours.
Just days after Jones' positive test, ESPN reported on Thursday that two more Cardinals have tested positive for COVID-19 — only this time, its two members of the coaching staff, not players. As a result of the three positive COVID-19 tests in the Cardinals' facilities, many players, coaches and staff members will have to undergo tests in the coming days.
"Guys just try to mask up and we have the test to make sure that guys are good to go," Cardinals right tackle Kelvin Beachum said. "We just try to do everything to make sure we're safe. It's unfortunate to have somebody of his caliber test positive at this junction in the season, having the type of season that he's having, but as a team we've just got to find a way to stay safe and make sure that we don't have any spreading going on in the locker room and in the building."
It remains unclear which two coaches tested positive on Thursday. However, the Cardinals are one positive test away from being placed in the NFL's advanced COVID-19 protocols, which includes several more tests, stricter operating procedures and more rules of contact designed by the league to limit the spread of the virus.
Jones, an outside linebacker for the Cardinals, will surely be missed against the explosive Browns offense on Sunday. A product of Syracuse, Jones was off to a great start in 2020; through five games, he had amassed nine total tackles, including five sacks, and two forced fumbles. Perhaps most impressively, all five of Jones' sacks came in a career-best, Week 1 performance against the Tennessee Titans, where he had five sacks, six tackles and two forced fumbles against Ryan Tannehill and the Titans, which won him NFC Defensive Player of the Week by a landslide.