Tyrann Mathieu outlines plans on giving back to New Orleans with return to Louisiana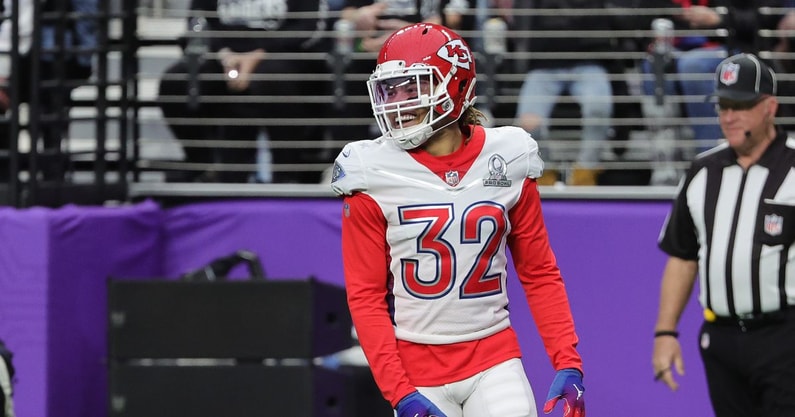 It's safe to say veteran safety Tyrann Mathieu is excited to be back in his home city of New Orleans. The former LSU Tigers star returned home after agreeing to a three-year deal with the New Orleans Saints shortly after the NFL draft. During a recent interview on the Rich Eisen Show, Mathieu outlines his plans on giving back to New Orleans and the state of Louisiana as a whole.
"You know me and my foundation, the Tyrann Mathieu Foundation, have spent the last 6-7 years just doing much as we can. Trying to be a resource to all of the kids," Mathieu said. "I'm really hoping and looking forward to taking the next step. One of my biggest dreams is to hopefully bring a school to New Orleans. A school of second chances, a school that teaches kids to hope and the ability to use certain tools in the real world. So I think for me and my foundation, that's the next big dream."
Mathieu's grand plan is to one day bring a school to his home city to help children develop the life skills needed to survive. But while he is building up towards creating a school, the New Orleans native plans on staying active within his community in a multitude of ways.
"…from a day-to-day standpoint… we're still gonna keep up with all our mentorship programs. We're still going to be an impact for families during the holiday season and obviously when kids get back to school. I'm also looking forward to bringing my camp back to Louisiana this year. Kids have been looking forward to that."
More on Mathieu
A lifelong Saints fan, Tyrann Mathieu played at St. Augustine High School before accepting a scholarship to play football at LSU. He developed a name for himself in Baton Rouge and was a member of the 2011 LSU team that lost to Alabama in the BCS national championship. He went on to finish his college career with 133 total tackles (16 for loss), six sacks, four interceptions, and 16 passes defended.
In the NFL, Mathieu has three Pro Bowl appearances and a Super Bowl victory in nine seasons. This past year he recorded three interceptions, three fumble recoveries, a defensive touchdowns and 76 tackles on his way to earning the third Pro Bowl appearance. Mathieu has played with three NFL franchises before joining New Orleans.
Now that Mathieu is back home, he has a chance to make two dreams come true. Creating a school for the youth of New Orleans and capturing a Super Bowl with the Saints.