ESPN releases updated Bracketology with college basketball season nearing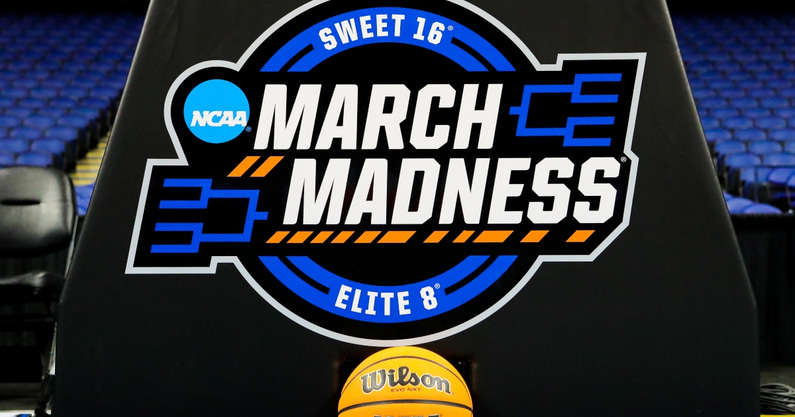 College football may be the main point of focus in the sports world at the moment but college basketball will be here before you know it. The calendar has moved to the month of October, with the regular season starting in early November. While the month of March may be a good distance away, it's never too early to project the 2023 NCAA Tournament.
ESPN released their latest edition of bracketology, predicting the entire field of 68 before the season began. While there were no changes on the one-seed line, UCLA moved up to a two-seed, playing in the West region.
CLICK HERE to subscribe for FREE to the On3 YouTube channel
Reigning national champions, Kansas are viewed as a two-seed to ESPN's Joe Lunardi. They were placed in the Midwest Region, where the Sweet 16 and Elite Eight would be played in Kansas City. In this theoretical bracket, the Jayhawks would have quite the homecourt advantage.
2023 NCAA Tournament projection before beginning of college basketball season
Last Four Byes: Memphis, Oklahoma, Notre Dame, Wyoming
Last Four In: St. John's, St. Mary's, Florida State, Rutgers
First Four Out: Seton Hall, Stanford, Providence, Iowa State
Next Four Out: Loyola Chicago, Wisconsin, Tulane, BYU
West region
1) Gonzaga vs. 16) Morehead State
8) Miami vs. 9) Texas A&M
5) Arizona vs. 12) Drake
4) TCU vs. 13) Grand Canyon
6) Michigan vs. 11) Oklahoma
3) Arkansas vs. 14) Pennsylvania
7) Texas Tech vs. 10) Iowa
2) UCLA vs. 15) Purdue Fort Wayne
Midwest
1) Kentucky vs. 16) Nicholls State/Howard
8) UConn vs. 9) Virginia Tech
5) San Diego State vs. 12) Florida State/Rutgers
4) Creighton vs. 13) Toledo
6) Alabama vs. 11) UAB
3) Duke vs. 14) Colgate
7) Michigan State vs. 10) Memphis
2) Kansas vs. 15) Vermont
East
1) North Carolina vs. 16) Winthrop
8) Florida vs. 9) Oklahoma State
5) Dayton vs. 12) Furman
4) Villanova vs. 13) Towson
6) Illinois vs. 11) St. John's/Saint Mary's
3) Tennessee vs. 14) Iona
7) Purdue vs. 10) Notre Dame
2) Texas vs. 15) Montana State
South
1) Houston vs. 16) Southern/Wagner
8) Saint Louis vs. 9) USC
5) Auburn vs. 12) Liberty
4) Virginia vs. 13) UC Santa Barbara
6) Oregon vs. 11) Wyoming
3) Indiana vs. 14) Oral Roberts
7) Xavier vs. 10) Ohio State
2) Baylor vs. 15) Louisiana