Pete Thamel reveals USC, UCLA departure could negatively affect Pac-12 TV deal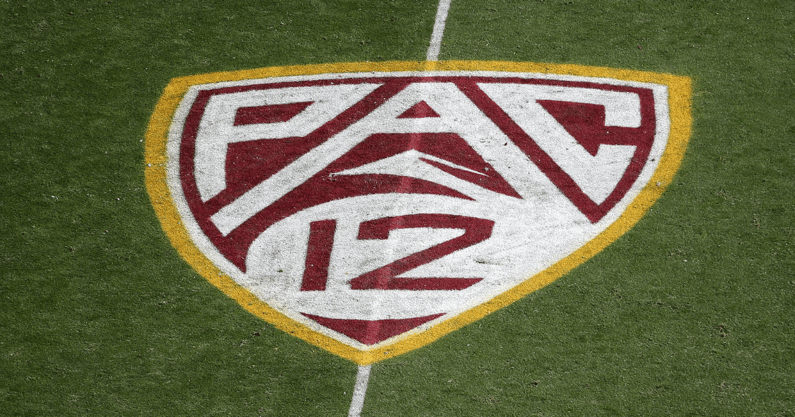 Dominos are falling in the college football world, as UCLA and USC announced their departure from the Pac-12 and into the Big Ten on Thursday. The move has sent the West Coast conference into a frenzy, announcing they will be looking to expand. All of this is occurring before the Pac-12 is hoping to get a new television contract within the next two years.
ESPN's Pete Thamel recently spoke about how brutal the two Los Angeles schools will turn out to be for the Pac-12. He said losing USC Football may be the biggest blow of them all. Thamel also pointed out that TV networks that would be bidding for the Pac-12 will now be going after the Big Ten.
"It's hard to overstate what a bad day yesterday was for the Pac-12 conference," Thamel said. "You have to remember — part of the reason why USC and UCLA are leaving when they did was because the league was on the cusp of a new television deal. Which, obviously, is going to happen after the 2023 season. So they're essentially entering negotiations and instead of pocket aces now with the LA market and USC Football as the two biggest draws to the Pac-12, they now have to recalibrate the league.
"And the suitors that would be paying for the Pac-12 and have in the past, are dumping more money into the Big Ten. So, everything is spiraling wrong for the Pac-12 right now and it's going to be a true test of Commissioner George Kliavkoff — who is just celebrating his one-year anniversary in the league — how he puts Humpty Dumpty back together out west."
Oregon and Washington remain the only two Pac-12 programs to have a College Football Playoff appearance under their belt. But still, USC, and to an extent, UCLA, was the best asset the conference had going for them from a TV standpoint.
If the Pac-12 is going to remain, they will have to at least attempt to replace two of their premier programs. Otherwise, a television contract is going to be hard to come by. At the end of the day, college football is king and will always be king. Big named programs will need to head out West in order for the league to survive.