West Virginia now has NIL collective and other college sports business notes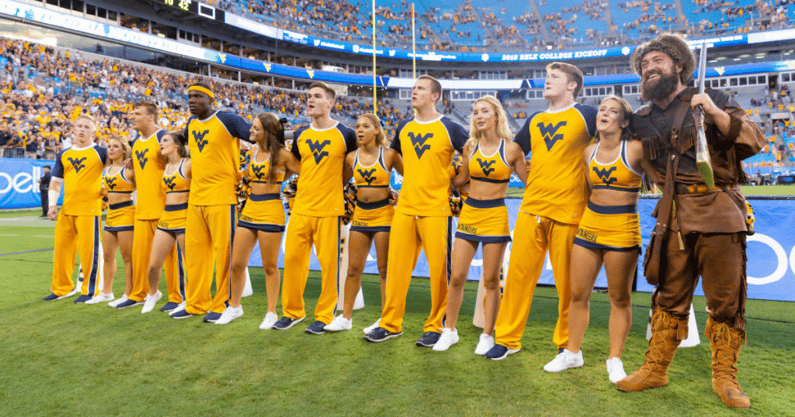 Some NIL news and notes.
West Virginia NIL collective formed
Another NIL-focused company has emerged, this one centered on Morgantown, W.Va. Two prominent West Virginia alumni, former Mountaineers quarterback and athletic director Oliver Luck and Arizona Diamondbacks managing general partner Ken Kendrick, are co-founders of Country Roads Trust, which will accept financial contributions from fans and connect in-state businesses with student-athletes for NIL opportunities. The company has created an athlete advisory team to provide guidance to the trust. Members of the advisory team include former WVU luminaries like Jerry West, Don Nehlen, Pat White, Darryl Talley and Mike Gansey.
State of Alabama repeals restrictive NIL-related law
It's noteworthy that the Alabama House of Representatives repealed a state law related to NIL. The reason was simple, as Rep. Kyle South, R-Fayette, said: "Where we find ourselves is state rules were more restrictive than what the NCAA set forth." South earlier had said that relying on less-restrictive NCAA regulations could help Alabama schools in recruiting. It will be interesting to see if other states that have passed NIL laws will move to repeal those, thus creating a more uniform landscape without the need for federal intervention. Mit Winter, a Kansas City-based sports attorney, tweeted: The "status quo does give the NCAA the ability to argue for federal intervention because of differences in state laws. But I think the NCAA has realized a federal bill that would pass may not be NCAA friendly. Regardless I think states besides [Alabama] will consider repealing their NIL laws."
Putting real-money numbers on Oral Roberts' NCAA tourney run
How much is it worth for a mid-major school to make a run in the NCAA tournament? Oral Roberts athletic director Tim Johnson saw his 15th-seeded team shock Ohio State and Florida before narrowly losing to Arkansas in the Sweet 16. On the Collegiate Sports Connect podcast, Johnson said that nearly $30 million was raised for facilities; season-ticket sales increased 600 percent; social media saw a 650 percent increase; and the school now has a media reach of almost 300 million. Oh, one other thing: No one wants to schedule Oral Roberts for a nonconference game anymore.
Nutrition company launches its own NIL program
Colorado-based sports nutrition company Honey Stinger has launched an NIL program, the College Hive. Four student-athletes have been selected as College Hive captains. All college ambassadors will help promote Honey Stinger on TikTok, Instagram and Twitter, while encouraging more athletes to sign up and benefit from the program. The captains are Notre Dame basketball player Dara Mabrey, Rutgers men's basketball player Geo Baker, Florida gymnastics athlete Trinity Thomas and LSU football safety Jordan Toles.