Wisconsin's Alston awards offer up to $25,000 upon graduation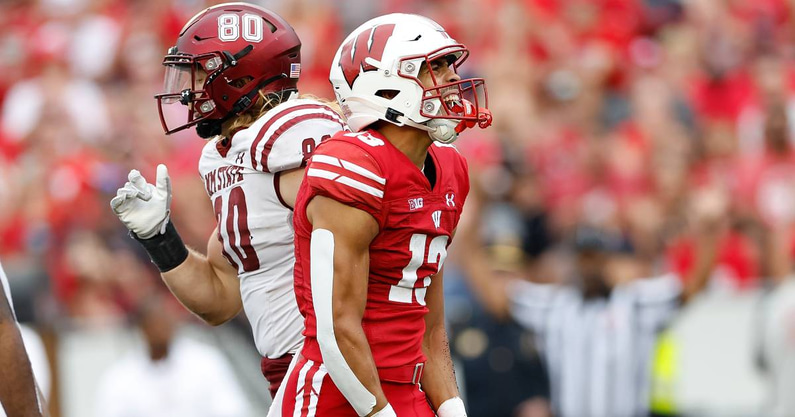 Starting in the 2022-23 academic year, athletes at Wisconsin will have the ability to receive a lump sum worth up to $25,000 upon graduation through the university's Student-Athlete Academic Awards policy. On3 obtained a copy of the policy through a public records request.
Wisconsin's Student-Athlete Academic Awards are an example of what are often referred to as Alston awards within college athletics. The Supreme Court's 9-0 ruling in 2021 in the NCAA v. Alston case affirmed that NCAA rules limited education-related benefits in violation of the Sherman Act.
Universities can offer athletes up to $5,980 annually in education-related benefits. Each can determine if, and how, it offers these awards, although sometimes guidance is provided at the conference level.
Athletes in all of Wisconsin's athletic programs are eligible to receive Alston awards, including walk-ons.
Wisconsin's Alston awards include deferred payments
There are two categories of awards available for Wisconsin athletes who are undergraduate students. The "undergraduate graduation award" is contingent upon completion of an undergraduate degree. Through this award, an athlete can earn up to $2,500 per semester, capped at 10 semesters.
This type of award is provided after an athlete earns his or her degree. The undergraduate graduation award doesn't accumulate interest.
This is how a fifth-year senior who graduates in the spring of 2027 or later after maintaining eligibility and remaining on an active roster each semester could earn $25,000 upon graduation.
Athletes must be academically eligible and remain on a "UW-Madison NCAA squad list" each semester in order to qualify for the award.
The policy says athletes forfeit the entire graduation award if they're not on an active roster at the time of graduation.
Athletes who are cut or dismissed, withdrew or quit are disqualified from receiving Alston awards.
It will be decided on a case-by-case basis whether athletes who return to school to complete their degree will have the opportunity to earn awards, according to Wisconsin's Alston awards policy. Those decisions could impact Wisconsin athletes who forgo their eligibility to pursue a professional career.
Undergrad athletes can receive $980 annually
Since Alston awards are capped at $5,980 annually and Wisconsin withholds up to $5,000 of the possible annual award total until graduation, undergraduate athletes can receive the remaining $980 across two semesters each year.
They can earn $490 per semester from Wisconsin's "undergraduate academic award" by remaining academically eligible and on an active roster. This two-part criteria is similar to other schools' Alston awards policies. However, Wisconsin withholds a significant portion of the available award amount until graduation, similar to Iowa's Alston awards policy.
Upon an Iowa athlete receiving his or her first bachelor's degree from the school, the Hawkeye Academic Advantage Program provides athletes with deferred payments worth $2,990 annually. Iowa caps its deferred award amounts at four years, while Wisconsin allows its athletes to earn them for up to five years.
Wisconsin offers a third award under its Alston awards policy that's titled the "postgraduate academic award." This type of award is available for graduate students and those who are a "special status student."
The postgraduate academic award offers $2,990 per semester for athletes who are academically eligible.
Wisconsin's Alston awards other than the undergraduate graduation award will be paid after the 10th day of classes the following semester. Athletes will receive tax forms for the Alston awards they earn in a given year.
Wisconsin's Alston awards policy says the university can "revise the award terms as circumstances, laws and regulations change."