Alabama's High Tide Traditions collective launches membership program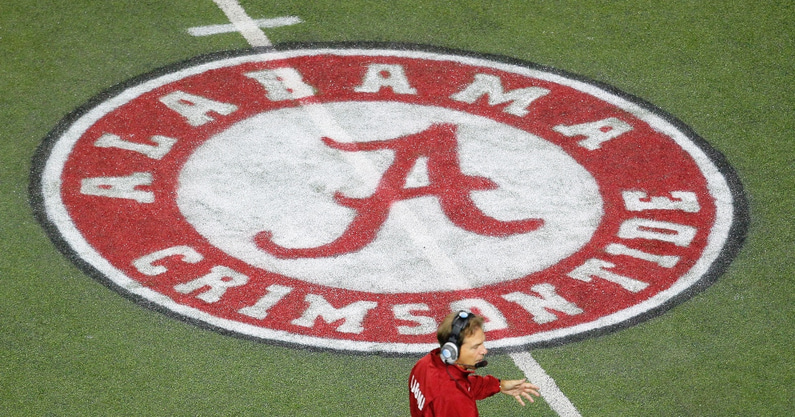 High Tide Traditions is taking the next step in its NIL development.
The Alabama-focused collective, which only launched in April, unveiled a donor-driven model Tuesday night in a press release. While third-party organizations flooded the SEC in the first year of NIL, the Crimson Tide became one of the final schools in the conference to add a collective.
When the organization launched, it announced to the college athletics landscape that it would "harness the power" of NIL. The collective was never going to rush into the new scene, instead taking a big picture look and creating a long-term strategy.
"Look, we've said this from the beginning, we want to build a sustainable model with High Tide Traditions," the collective's senior advisor, Phillip Stutts, told On3 on Wednesday. "We're just going to start adding layers to what we're building out. … Some people just have the donor model. We've been pretty clear we're going to be doing it differently. Little by little, we're going to be rolling out opportunities for players to make more money and for the fans to be involved. Obviously, we're already working with companies and businesses to deals with players.
"Think of it like a pie graph. You're going to have some parts of our model that are going to be more substantive economically for players than others. Ultimately, as a whole, it's maximizing the ability for players to make money and earn money."
Tuesday's announcement is the first move of many moves in the collective's blueprint. Fans can start to make donations for as low as $9.99, while larger donations will result in exclusive benefits. HTT has also put plans in place for access to an "insider podcast", member events and apparel.
There are five commitment membership levels: teammate ($9.99 monthly or $119.88 for a year), starter ($14.99 monthly or $179.88 for a year), all-conference ($19.99 monthly or $239.88 for a year), champion ($24.99 monthly or $299.88 for a year) and legend ($29.99 monthly or $359.88 for a year). Each level comes with a number of perks and gifts.
CLICK HERE to subscribe for FREE to the On3 YouTube channel
The cash raised by fans will help fund HTT, while the rest of the money will go directly to the players.
"High Tide Traditions is only keeping the money for administrative costs," Stutts said. "If there is any additional money outside of administrative costs, it's going to get back to the players. We're not a non-profit, but it's very much viewed by us as a non-profit mindset. High Tide is created to benefit the businesses we're helping market the players and the players. There's no end-of-the-year bonus."
Future of High Tide Traditions
Stutts is not in a rush to roll out the entire Hight Tide Traditions plan. He opted to not go into details about Alabama's partnership with Fanatics, which will open the first-ever team store in Bryant-Denny Stadium. The store will have gear from officially licensed outlets like Nike and Topps, as well as student-athlete NIL merchandise.
He did admit, however, that HTT did play a role in securing the deal.
"Really amazing opportunity," he said. "We may be the first, but we will not be the last college that's doing this right now."
For now, the focus will continue to be on securing opportunities for Alabama athletes. The collective has signed multiple athletes to deals, including linebacker Jihaad Campbell and Crimson Tide basketball center Charles Bediako.
"You continue to add new revenue streams and funnels so no matter what happens, no matter who is there, no matter what happens in the future, the players are not going to be — the ability for them to make money at Alabama is not going to be disrupted," Stutts said.