Alabama softball ace Montana Fouts reveals new NIL deal with hunting goods retailer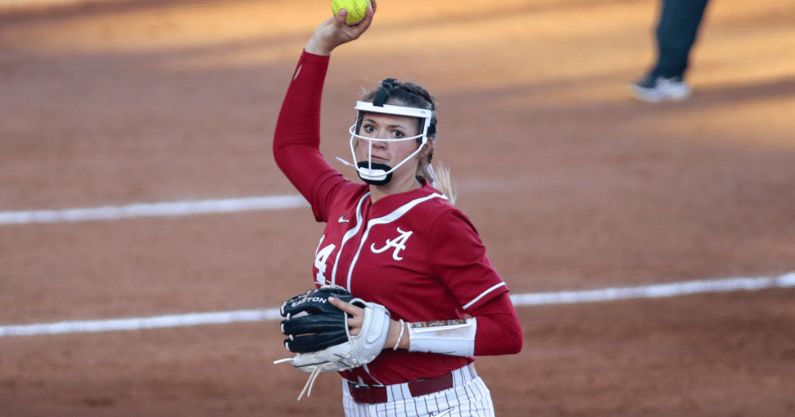 Alabama softball ace Montana Fouts has another NIL deal. She took to Instagram to announce her agreement with a hunting goods retailer.
Fouts has agreed to a deal with Summit Stands, which sells tree stands and other hunting accessories. The Crimson Tide star has put together quite a list of NIL deals, including agreements with Boombah and H&R Block.
"Y'all know that whether I'm on the field or in the woods, I'm always working on elevating my game!" Fouts wrote. "That's why I'm so excited to announce an exclusive offer with @summitstands, the leaders in climbing and hang-on treestands for my other favorite season!"
Fouts is getting ready for her fifth season with the Crimson Tide after opting to take the COVID-19 year. She totaled a 24-8 record with a 2.10 ERA and an SEC-best 275 strikeouts during the 2022 season and earned first team All-SEC honors for the third time in her career. Alabama missed out on the Women's College World Series this past season after falling to Stanford in the Tuscaloosa Regional.
But after that early ending to the season, Fouts announced she'd be coming back for one last go-round with coach Patrick Murphy and the Crimson Tide in 2023.
 "You'll see me proudly wearing the A next year. I don't have to think twice about that," Fouts tweeted. "Murph- not only are you a hall of fame coach, but you're a hall of fame man. I'll die on that hill so Bury me In Dixie, Sweet Home Alabama, Roll Tide and Amen."
Fouts also received first team All-American honors for the first time after being named a second team All-American in 2019 and 2021. She became the 10th player in Alabama softball history to be a three-time All-American.