Arizona State boosters launch Sun Angel Collective with $1 million pledged for NIL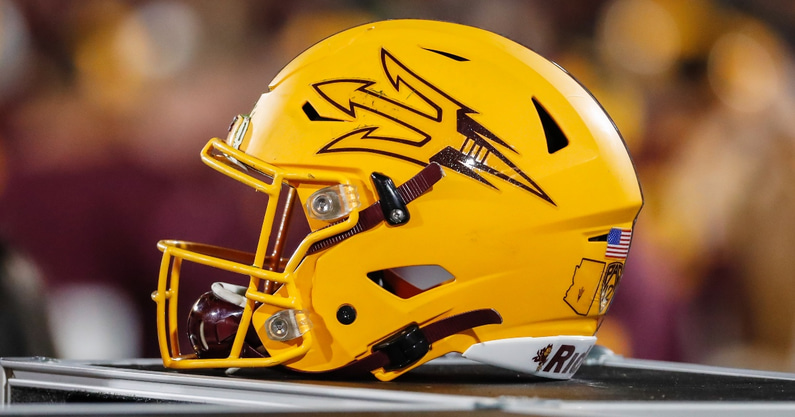 After months of speculation and morsels of details being released in the media, Arizona State's NIL collective – dubbed the Sun Angel Collective – was officially launched Tuesday.
With it, Arizona State became one of the last Power 5 schools to officially have a booster-led collective supporting its student-athletes with NIL initiatives. But Sun Angel Collective directors say it was well worth the wait.
The collective says it secured more than $1,000,000 in pre-launch financial commitments from individual boosters and organizations. The group also plans to file an application with the IRS to operate as a 501(c)(3) public charity, mirroring other nonprofit collectives across the country.
"We couldn't be more excited about the opportunity to support our student-athletes while at the same time helping out local nonprofits," Sun Angel Collective president Jeff Burg said. "The collective offers fans, donors and brands the opportunity to engage with our student-athletes in new ways, whether they want to contribute $10 or $10,000,000."
The Sun Angel Collective's name honors the Sun Devil Club, which was known as the Sun Angel Foundation from 1947 to 2007. The collective's logo, which features Arizona State's pitchfork and a halo, pays homage to Sun Devil supporters of past and present.
The group plans to focus initially on football and men's basketball. It will be led by a Board of Directors and Advisory Board. The five founding board members are Berg, John Dorsey, Scott Harkey, Michael Olsen and Chris Michaels. The Sun Angel Collective also has several notable alumni and former ASU stars on its Advisory Board, including Jake Plummer, Brock Osweiler, Omar Bolden and Jordan Simone.
Sun Angel Collective's plan to raise NIL funds
The Sun Angel Collective says ASU fans can get involved and support student-athletes through NIL activities by joining the collective's monthly subscription program.
"Membership in the Sun Angel Collective includes access to exclusive benefits, including member events, opportunities to participate in meet and greets with student-athletes and official Sun Angel Collective merchandise," the group said in a news release. "Brands looking to partner with student-athletes and donors who wish to make larger one-time donations or multi-year gifts should reach out to the collective directly."
The Sun Angel Collective has also entered into an agreement with Oncoor Marketing. The group will manage the day-to-day operation of the collective. The collective also usesthe Opendorse platform to ensure that NIL activities are in compliance with NCAA and Arizona state laws.