Villanova's Cam Whitmore signs NIL partnership with Ethika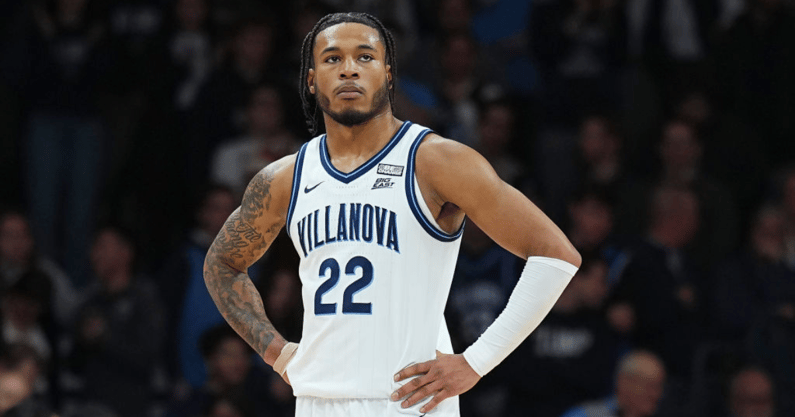 Less than two weeks after the launch of Texas A&M's 12th Man+ Fund, the NCAA distributed a email Monday to member schools reinforcing its NIL guidance.
The letter was sent from NCAA executive vice president of regulatory affairs Stan Wilcox. In it, college athletics' governing body reminded universities they are not to compensate athletes for their NIL, including "entities acting on behalf of the institution." The email was provided to On3 by Athlete Licensing Company.
Wilcox also wrote that institutions are prohibited from providing resources, such as tickets to events, priority access and seating and personnel, to NIL entities unless they are available to other parties.
While the NCAA does not call out a specific situation or school, Texas A&M appears to be the target. The 12th Man+ Fund launched February 15 and is arguably the closest public link between traditional athletic department fundraising and NIL-related fundraising.
The decision for the NCAA to include the item about providing resources also points toward A&M. An affiliate agreement between A&M and the 12th Man Foundation will allow donors who contribute to the 12th Man+ Fund to receive priority points, which impact new or upgraded season-ticket selections and ticket access to games.
College administrators across the country believe they should have more power over NIL collectives. Athletic directors are trying to balance where they direct boosters to donate. There is a serious disconnect between athletic departments and collectives. For example, a source told On3 that administrators at Florida did not know about the developing Jaden Rashada situation until December.
Before the 12th Man+ Fund was announced, Texas A&M notified the SEC and NCAA of an upcoming NIL-related announcement.
In a statement to On3 last week, NCAA associate director of communications Meghan Durham said, "Texas A&M notified the NCAA that an NIL-related announcement was upcoming. However, the NCAA did not review or approve any concept prior to the announcement."
"Why did the 12th Man Foundation do it now? I think it's just a combination of kind of where the market is, right?" Texas A&M athletic director Ross Bjork told On3 in a Zoom interview. "I mean, everybody's looking for validity. Everybody's got donors who are interested in supporting NIL. … People were looking for, like, an official outlet that they could trust."
The SEC West now has two institutions with ties between an athletic department's independent fundraising arm and their donors' NIL infrastructure. The 12th Man Foundation's model goes one step further than the collective ONEArkansas NIL, whose registered agent is listed as Razorback Foundation Executive Director and General Counsel Scott Varady. ONEArkansas NIL partners with Arkansas athletes, who promote nonprofit organizations in the state.
The 12th Man Foundation's website lists four tiers for donors, ranging from $25 to $149, $150 to $4,999, $5,000 to $24,999, and $25,000 or more.
NIL collectives react to Texas A&M's 12th Man+ Fund
In the NIL collective world, A&M's decision has been the driving topic in the last couple weeks
"Everybody's ears perked up when they saw what A&M was doing," a Big Ten collective operator recently told On3. "We started talking amongst ourselves and with our school officials. We thought it might be something we could emulate or replicate on some level. All of our school leaders quickly came to the same conclusion that there's no way in hell this is how NIL should be done and they advised strongly that we don't explore this path."
Another SEC collective operator said they would "love the stability" of being under the umbrella of their institution. Since the birth of NIL collectives, there has been speculation of organizations eventually being absorbed by athletic departments.
"The NCAA is going to try and take us down as a whole," another SEC collective said.
On3's Andy Wittry contributed to this story