Clemson's Will Shipley, K.J. Henry donate NIL earnings to endowment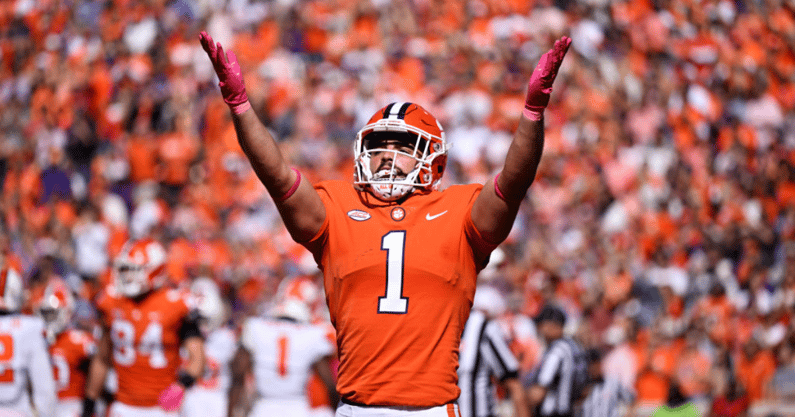 Providence men's basketball coach Ed Cooley and Rhode Island coach Archie Miller will hold a webinar at 7 p.m. ET on Monday to discuss a variety of topics, including the importance of NIL. Fans can register for the event for $50. Proceeds will benefit NIL initiatives for men's basketball players at both schools.
The Providence-focused NIL collective, Friar Family Collective, is hosting the webinar. The webinar is scheduled to last roughly an hour.
Providence Vice President/Athletic Director Steve Napolillo promoted the event on Twitter. Both the Providence and Rhode Island men's basketball programs did the same through their official team Twitter accounts.
The webinar and the participating schools' online promotion of it are some of the latest examples of how schools and athletic department employees are taking advantage of the NCAA's latest NIL guidance. The guidance clarified that athletic department employees can help collectives fundraise by attending events or requesting for donors contribute to collectives.
Cooley and Miller will also discuss the upcoming game between the two programs, as well as their experience with USA Basketball. Rhode Island (2-5) will host Providence (5-2) at 5 p.m. ET on Saturday.
Friar Family Collective creates NIL opportunities for Providence athletes
The Friar Family Collective launched in late September to support NIL opportunities for athletes at Providence.
The phrase NIL collective serves as a catch-all term for various organizations, which range from marketing agencies to nonprofit organizations, that facilitate NIL opportunities for athletes. Here you can view the On3 database of roughly 200 collectives across the country.
The Friar Family Collective is officially endorsed by the college.
The press release that announced its launch quoted Napolillo, the Providence athletic director.
"The best interests of Providence and its student-athletes are central to the Friar Family Collective and its members," Napolillo said a statement. "I look forward to the Friar Family Collective giving our student-athletes an opportunity to maximize their name, image and likeness in this new college landscape."
The Twitter account for Friar Family Collective has shared behind-the-scenes picture of a series called Coffee with Coach, which features Cooley and Providence players. The Providence players who have taken part in the series include guard Jared Bynum, forward Ed Croswell, guard Noah Locke and forward Clifton Moore.
Friar Family Collective has also arranged an autograph session after an exhibition game in October where Providence fans could meet the school's men's and women's basketball players.