Report: College leaders proposing retroactive NIL punishments, calling for NCAA to enforce new rules 'or else'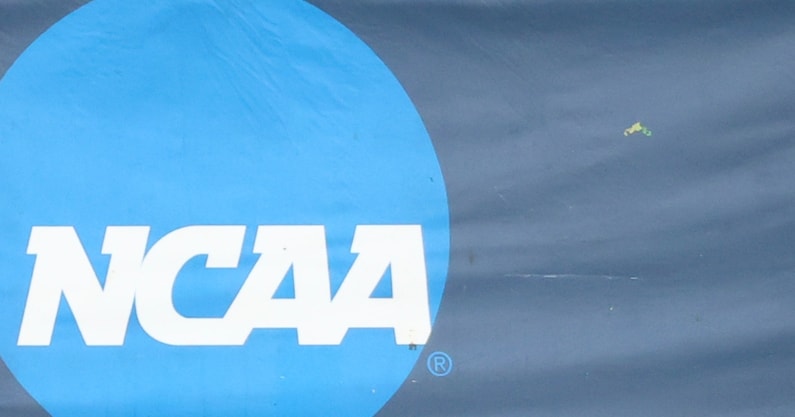 The discussion around the state of NIL is heating up. Thursday night, a report surfaced saying leaders in college sports are pushing the NCAA to enforce new guidelines.
Sports Illustrated's Ross Dellenger wrote college leaders want the NCAA to start investigating recruiting violations. Not just future problems, but some in the past, as well. Colorado athletic director Rick George is among the athletic directors Dellenger cited who said NIL collectives are violating deals by lining up deals for players before they sign with programs.
"Just because we have NIL, it doesn't eliminate the rules," George said, via Dellenger. "Everybody is like 'It's NIL!' I am totally in favor of NIL done right. It's really good. [Athletes] should be able to monetize their NIL, but a lot of what's going on out there is not NIL."
Current NCAA rules don't allow boosters to get involved with recruiting, but an accusation of tampering came in the last week. Pittsburgh wide receiver Jordan Addison opted to enter the transfer portal just ahead of the May 1 deadline, but before he did, reports surfaced about a potential NIL deal if he decided to head to USC to play for Lincoln Riley. That came out before Addison officially entered the portal, which is why Pitt coach Pat Narduzzi called Riley regarding the situation.
That's not the only time it's come up, though. Earlier in the offseason, The Athletic reported an unnamed five-star recruit had an $8 million NIL deal waiting for them once they committed.
George said the new guidelines would say booster "cannot communicate with a student-athlete or others affiliated with a student-athlete to encourage them to remain enrolled or attend an institution," according to Dellenger. In addition, George said the NCAA should "100%" look into potential violations from this year.
Those comments come as Pac-12 commissioner George Kliavkoff and SEC commissioner Greg Sankey met with Congressional leaders in Washington, D.C. about potential national NIL legislation. One of the Senators the two met with, Marsha Blackburn (R-Tenn.), took a shot at outgoing NCAA president Mark Emmert in a statement Thursday after meeting with the commissioners.
"For far too long, the NCAA has refused to allow student-athletes to benefit from the use of their name, image, likeness (NIL)," Blackburn said in a statement, via ESPN's Adam Rittenberg. "NCAA President Mark Emmert's resignation is one of the many necessary structural changes that will enable the NCAA to support our student-athletes. During my meeting with SEC Commissioner Greg Sankey and others today, I continued to push for the accountability and fairness measures our student-athletes deserve."