Dior Johnson signs with WME Sports for NIL representation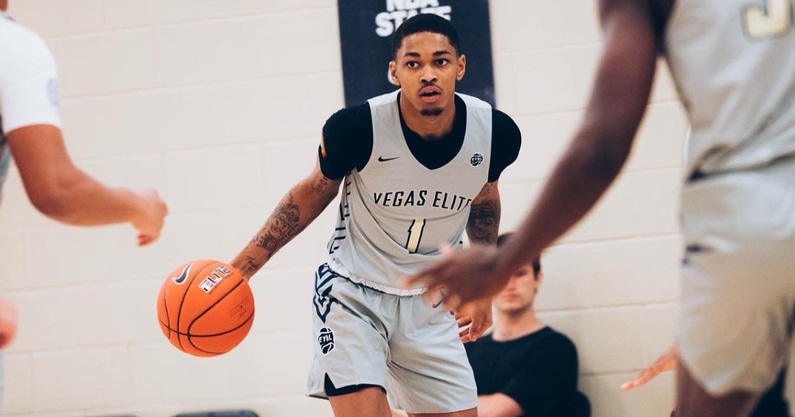 Four-star point guard and Pittsburgh commitment Dior Johnson signed with WME Sports to represent him for future NIL opportunities. WME announced the partnership Tuesday on its Instagram page.
According to the On3 Consensus, Johnson is the seventh-best point guard in the country and the 50th player overall. In June, Johnson committed to Pitt. He chose the Panthers over Mississippi State. A Corona (Calif.) Southern California Academy native heading to the ACC, Dior Johnson will have plenty of NIL opportunities in the future.
The Walter Morris Agency was formed in 1898, making it the oldest talent agency in the country. In 2009, it merged with Endeavour to become WME. Historically, they have worked with people like Charlie Chaplin, Elvis Pressley and Marilyn Monroe.
Today, WME serves clients in entertainment, fashion, and sports. Like many agencies, NIL has allowed them to work with college athletes. For players like Dion Johnson, they will help to negotiate NIL deals.
Even before being represented by WME, Dior Johnson has had success with NIL. Pittsburgh Sports Now reports he made more than $100,000 in NIL deals as a high school senior in California. NIL is legal for high school student-athletes in the Golden State.
Dior Johnson's On3 NIL Valuation
Dior Johnson is a high-profile recruit who has already proven that he has NIL value. His On3 NIL Valuation sits at $449,000. That's good for 67th on the NIL 100 list. It's also, in no small part, due to Johnson's social media presence. He has more than 637,000 followers between Instagram, TikTok and Twitter. That gives him an On3 Per Post Value of $6,100.
There are several different factors that go into the On3 NIL Evaluation. That includes social media presence, on-court performance, and their history and access to NIL opportunities. So, as Johnson proves himself at the college level and gets more NIL deals through WME Sports, he can also expect his On3 NIL Valuation to rise.