Eric LeGrand, Geo Baker launch Knight Society collective at Rutgers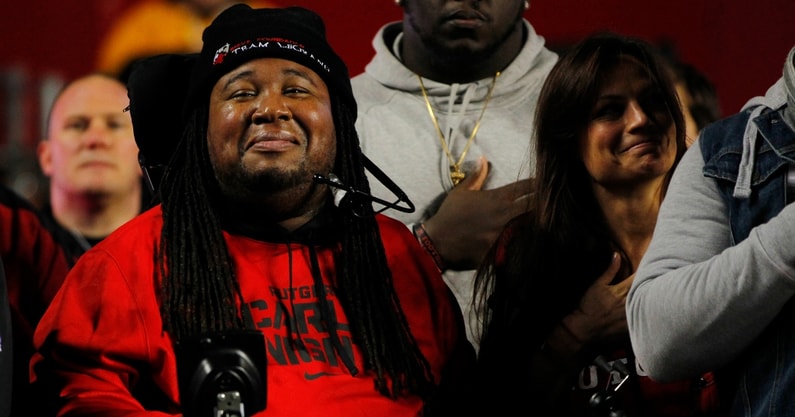 Two former student-athletes at Rutgers, Geo Baker and Eric LeGrand, have launched Knight Society. It's a new NIL venture to support Rutgers. The goal is to connect the Rutgers community through Knight Society.
"The more time I spend at Rutgers, the more I have noticed a disconnect between current Rutgers students and the alumni," Baker said, explaining why he and LeGrand initiated the project.
It is a NIL collective that will work to build relationships, NFT technology and membership benefits. These relationships should be between Rutgers fans, alumni, local businesses and current student-athletes. Membership in Knight Society will include numerous benefits, including access to special events. Those special events will often include current student-athletes at the university.
"We want to be different from the normal 'collective' by giving our members the ultimate experience," said Baker. "This is not a project that will only support athletes. The Knight Society is a way to invest in yourself while also having the ultimate fan experience.
"Between the networking opportunities, local discounts, genuine interactions and the exclusive access to current Rutgers athletes, the Knight Society is a great opportunity for anyone who bleeds scarlet to become a more engaged member of this community."
Geo Baker was a star basketball player for Rutgers, while Eric LeGrand was on the football team before suffering a career-ending neck injury.
Eric LeGrand after football
Eric LeGrand will always be best known for the traumatic injury that he suffered on the field for Rutgers, which left him paralyzed. It would be wrong, however, to limit his life to that moment.
His recovery was a long and difficult one. Initially, he needed to be on a ventilator, building up his strength to breathe on his own. Over time, he has regained some movement in his upper body. His return to the sidelines at Rutgers a year later was one of the most emotional moments of the college football season. LeGrand has worked as a motivational speaker, as well as making his own mini web series.
LeGrand recently opened his own coffee house and has plans for his own whiskey brand.