'Every single Power 5, within a few months, is going to have a collective'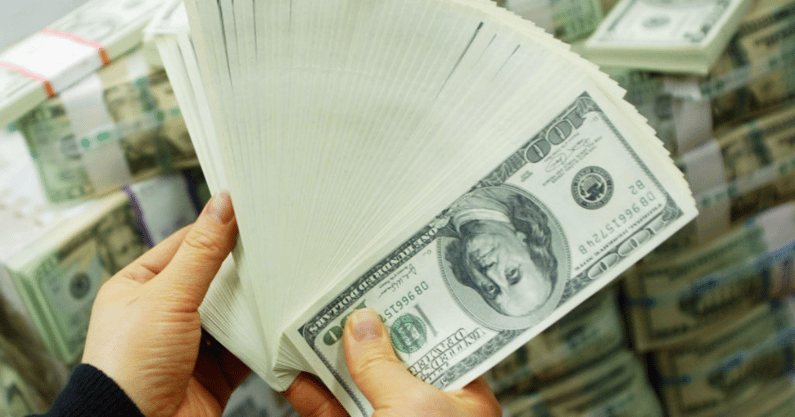 "Collectives" is the hottest buzzword in the NIL space.
Schools can't create them, but passionate, prominent and wealthy donors sure can. A collective is a NIL-related company that can help facilitate deals for athletes, and also can create its own deals for athletes through funds pooled from alumni and fans. At the moment, roughly two dozen have been launched nationwide. By the time you're finished reading this story, though, that number may have grown. They are popping up that quickly.
Bobby Bramhall, the president and co-founder of Athlete Licensing Company, knows this as well as anyone. Nashville-based ALC has partnerships with three collectives: Spyre Sports Group, LLC (Tennessee); The Legacy Group (Mississippi State); and NIL-Auburn (Auburn). Expect many more collectives in the coming weeks to partner with ALC, which provides transparent royalty collection, rights-protection and brand management in its partnerships with collectives, athletes, sponsors and donors.
On3 caught up with Bramhall, a former assistant athletic director at Texas A&M, to explore how quickly collectives are launching, the potential recruiting inducements they may provide and what could happen if your alma mater doesn't have one. Oh, and we hit on whether collectives were behind Texas A&M amassing its stellar football recruiting class, as well.
This is Part 1 of the interview; Part 2 will be posted Monday. The interview has been lightly edited for clarity and context.
Q: When a collective partners with ALC, what is the benefit for the collective as well as the athletes?
BRAMHALL: We are a back-office, software-as-a-service company. So you've got all of the accounting for these major group deals, the 30-player deals that have, whether it's a golf tournament event, or multiple sponsors for multiple athletes, team deals, merchandise — we're able to distribute and pay groups of players, where these collectives don't have the time to sit down and write 38 checks. They don't have time to sit down and distribute 1099s and do all the reporting and compliance for each player at a university. When the player gets their money, a lot of times it's going to their tuition. So we're able to generate letters of direction to their school; we withhold their sales tax on merchandise sales. We're able to take care of all the things that a collective says, "Hey, we have money, what do we do with it?" Well, we can tell you what to do with it, and we're taking care of everything that is not sales, you know, as far as the actual donor sale and everybody in their network at that school; we take care of everything else after the money is ready to go.
Q: What would you say to a founder of a collective who says, "We can handle all of this ourselves. We don't need the help"?
BRAMHALL:  We believe that they're going to run into problems. They just don't know it. Our software came off of the music industry. So you know, for years artists and entertainers had to go chase around their royalties that were due from these major producers and labels. And so these major companies started to say, "Let's just collect all of the money for the artists and distribute them." Our software distributes from Spotify and Pandora all over the world every second to songwriters and publishers and artists, whoever is due the royalty money. That's why it works so well for athletes because all this money's coming in. And these collectives really don't know how much administrative work it takes to get somebody paid, get them the documents, and then especially with this other step of state law compliance and NCAA compliance for college athletes; there's so much more reporting concern. And so, if Texas A&M comes to us and says, "Hey, we need information on this athlete to make sure that this transaction was compliant," we pull up the royalty statement and it has the date it happened, where they did the deal, what the amount was; we have the agreement with the business. And we're able to send that to show exactly that it was compliant all beforehand. There was never an issue with it. Basically what we're telling the collectives is, "You're going to enter into this world of chaos, you're coming in, there is going to be a lot more going on than you think." And so as the solution to the NIL ecosystem, we're helping every stakeholder. We're in the middle, helping universities keep their books clear, helping athletes be protected mainly. And then you help these donor collectives who are for athletes.
Q: So as collectives become more popular nationwide, what's your vision?
BRAMHALL: We want to be the ultimate clearinghouse for all of these deals for athletes because when an athlete is able to trust ALC to take care of them, it's already going to be compliant, we're going to make sure everything's ready. As far as their royalties are concerned, they're going to get paid through us, we're going to be the one that ensures that their payment gets to them, and that everything's taken care of. So they can play ball and play sports and go to school, and not have to worry about filing with the IRS and worrying about where the money is coming from. "I did that golf tournament last week, and I haven't seen my check." We're taking care of all that automatically, all the chaos that's surrounding it.
Q: Where is this headed — do you believe there will be a collective affiliated with most Power 5 schools?
BRAMHALL: They are going to have to, and here's why. Recruiting is going to be based around opportunities that an athlete can monetize their NIL when they get to a school. And so it's not pay for play. But if these opportunities are there, you have to allow a famous athlete to make money off of who they are. And so if you get to a school and there's no opportunities, an athlete is more likely to go to the Clark Field Collective at Texas … because there's plenty of opportunity, one for playing time but also in the community. These kids are able to make money off their NIL when they're there, rather than, hey, their athletic career doesn't go so well and they don't become an NFL player or an NBA player, but they generated a lot of money in the process. That's the same as any 18- or 19-year-old that's a famous Instagram influencer making money off of brands because maybe they're good at waterskiing, or they are able to look good in workout gear, and they're really strong in a weightlifting competition. So now these athletes, being who they are in the community, can generate the same name, image and likeness opportunities because of who they are off the field as well.
Q: So, say, by the end of 2022, what percentage of Power 5 schools will be affiliated with some sort of collective?
BRAMHALL: Honestly, my guess on Power 5 is every single Power 5, within a few months, is going to have a collective. I already know schools that haven't even announced the collectives that are collecting money. I'm just going to use Georgia [as an example]. It's not Georgia's president's office. It's the biggest fan that's wealthy at Georgia who says, "We got to get Georgia back in the national championship game next year. So I'm going to start a collective." And here we go. That is what is happening. Even the Group of 5 schools — every Group of 5 school will have some type of NIL-generating opportunity, whether they call it a collective, or a way to sell their players and create opportunities for their players to benefit. That is going to have to happen by the end of the year, or they are going to get left in the dust. 
Q: Do you have concerns that these collectives could provide recruiting inducements? Or is that inevitable?
BRAMHALL: It's interesting. It is such a fine line. And as long as the opportunity presents itself as "market value," meaning somebody is willing to pay for that service or that appearance or that deal, then it becomes a checkout away from, as you said, recruiting or pay for play. Now it is going to be recruiting in the manner that, "Hey, our school has these NIL opportunities; we are not associated as coaches"? But when you go to the University of Texas, obviously, there's a history of a golf tournament where players show up, there's a history of this and that. I think that's unavoidable. What we're seeing is that it is unavoidable because you can't prove that the kid didn't show up or that he wasn't famous by being a University of Texas athlete. And, so, the recruiting is going to be a secondary thing of, "Well, why wouldn't you go to Alabama for Nick Saban as a football player knowing you might go to the NFL?" That's a recruiting inducement, too. Now it's going to be why wouldn't you go to Alabama knowing there's golf tournaments, and the donors bring commercial opportunities for you to speak to the Chevrolet dealership and whatever else it might be. I think that's just a natural fallout of these collectives.
Q: Texas A&M's football recruiting class — rumors are circulating that big money, even tens of millions in NIL deals, helped piece that great recruiting class together. Any substance to that?
BRAMHALL: I'll tell you this. So I worked at Texas A&M. I was an assistant athletic director for internal operations and have great contacts there. Love the Aggies. I spoke with one of the collectives last week in a conversation, and they think that that was a stretch, that somebody put that out there. They said, "We don't know of that kind of money being tossed around." And where is it going? Like $30 million? What deals have the players done to show its player made, you know, $10,000 on this or that? Even if you try to add it up, you don't get close to that kind of money. So I asked the question point blank and they thought that was kind of maybe just like a little bit of a fib. Yeah, there's obviously been some money flowing at A&M, but I don't know if it's tens of millions. That's just my personal opinion. I could be wrong.