Five-star linebacker Sammy Brown: NIL is not corrupt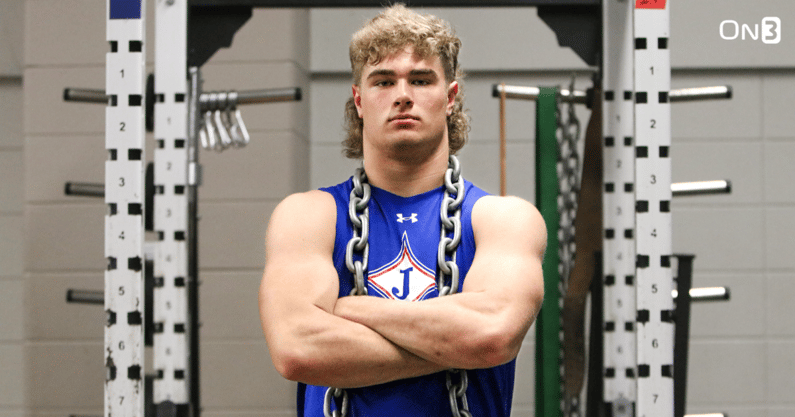 Sammy Brown has heard plenty of stories about bad actors in the NIL space.
Prospects have been lied to by coaches about how much current athletes are being paid. Others have caught collectives lying about how much an NIL package is worth.
It's not limited to just lying, though. Brown, who is a five-star recruit, has been approached by unscrupulous agents looking to make a few extra dollars. Typically dubbed "street agents," nearly every recruit On3 talked with at the On3 NIL Elite Series presented by Mizuno admitted they had received a flurry of inquires.
But all of NIL is not bad, which he calls the biggest misconception. The No. 2 linebacker in the 2024 class believes NIL is serving its purpose, allowing athletes to monetize their publicity rights.
"Everybody thinks it's corrupt, but it's not," he said. "There's a lot of great people out there doing it for the right reasons. Doing it for the players. I think that's the biggest misconception right now because you hear about the bad deals and the bad agents and all that. There's a lot of good out there, too. Lot of people using it for the right reasons."
Back in December, the entire college football world learned of Jaden Rashada's $13.85 million contract at Florida. After a missed payment, the Gator Collective eventually sent a letter terminating the contract. Rashada opted to stay on path to enrollment in Gainesville, until requesting a release from his National Letter of Intent in January.
Stories like Rashada's can scare recruits. For Brown, it is a reminder to surround himself with a trustworthy circle of family and advisors.
"It's definitely scary to see stuff like that happen but it's not all bad," the linebacker said. "You're going to have some bad in the world. I know there's people out there for the right reasons and they're not going to void a contract. It's just a matter of finding people that you can trust."
Latest on Sammy Brown's recruitment
The fourth-ranked prospect coming out of Georgia has made too many trips to Athens to count. He does, however, have an upcoming official visit with the Bulldogs scheduled for next weekend.
Brown is not solely focused on Georgia, though. He took an official visit to Tennessee last weekend, and the Volunteers made a very positive impression on him. The 6-foot-2.5, 225-pound linebacker also has visits lined up to Ohio State (June 23) and Oklahoma (June 16). And his visit to Clemson begins Friday.
"Going into the officials, what I do is put them all on a clean slate, all even, and look at the schools for the culture, for the school, for the players, for the coaches, for everything about them," Brown told On3's Chad Simmons. "I put them on an even slate and then compare them from that to get a real comparison between schools."
NIL is not a driving factor in where he decides to play college football. With nearly 55,000 social media followers, he already has the makings of a platform brands will want to tap into. Brown has a $274,000 On3 NIL Valuation, which ranks No. 31 in the high school football NIL rankings.
The longterm goal is to play in the NFL. Whatever program proves they can develop him into a top prospect will hold an advantage when official visits wrap up in the end of June.
"I'm going to go to the college that's going to develop me the best to get to the NFL and be as successful as I can," he said.