Florida governor signs House Bill 7B, amending state's NIL law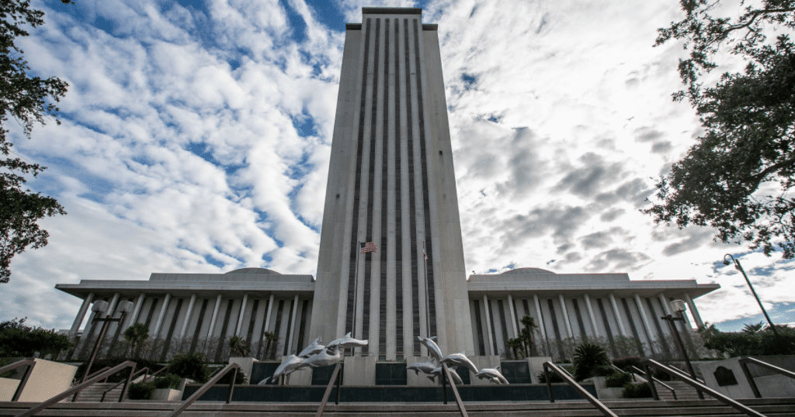 Florida Gov. Ron DeSantis has signed House Bill 7B into law, changing the landscape of name, image and likeness opportunities in the Sunshine State.
When Florida enacted the Intercollegiate Athlete Compensation and Rights Act in 2020, it put pressure on the NCAA to allow athletes to monetize their NIL rights. And now, less than two years into college athletics' new era, more NIL changes are coming to the state.
Florida Rep. Chip LaMarca (R), who introduced House Bill 7B, tweeted Thursday the bill had been signed. Florida football head coach Billy Napier and Florida State head coach Mike Norvell were both on hand for the signing.
LaMarca told On3 that there was an assortment of athletes from both schools were also on hand.
"If a player gets benched or they don't get to play and their NIL deal falls apart or their value goes down because you're not what your advertiser wants, we put some protection in their for universities," he said in a phone interview on Thursday. "We were able to really strengthen the financial literacy life skills and make it entrepreneurial training and lean how to build a brand themselves, because the majority of athletes are not going to play professional sports."
With the signing of House Bill 7B comes major amendments to NIL in the state. Coaches and athletic department staff can assist in the facilitation of NIL deals. While the move is not to allow recruiting inducements or pay-to-play agreements, it does simplify the deal process for athletes. If an athletic director or assistant coach, for example, hears about a business wanting to enter the NIL space, the staffer can now pass the word on to athletes. While it sounds simple, previously that would have violated state law.
"The passage of 7B continues the trend of states removing restrictions on NIL activities and leaving those decisions up to individual schools," said Mit Winter, an attorney at the Kansas City-based law firm Kennyhertz Perry LLC. "This makes sense as most of the state laws are or were more restrictive than the NCAA's NIL rules, and schools and coaches in states with NIL laws have often felt like they are at a disadvantage in creating NIL opportunities for their athletes. Schools in Florida will now be able to pass on information about NIL opportunities to their athletes"
After the bill was moved to the Special Order Calendar last week, it quickly passed through both chambers. The bill cleared the Florida House 113-0 and the state senate 34-0. The piece of legislation was then presented to DeSantis on Wednesday.
Florida's move for NIL change comes after Alabama repealed its NIL legislation last February and South Carolina suspended its NIL law in June. Louisiana also removed the prohibition of schools directly or indirectly arranging for a third party to provide compensation to a student-athlete through NIL this summer.
"I think it puts us on a level playing field for us to do endorsements and deals, but I think it makes us a leader because we're now going to equip our kids with the tools to build their brand and not just get deals because of the team they're playing on," LaMarca said.
Notable changes included with Florida House Bill 7B
Agents representing athletes in the state of Florida need to be registered as athlete agents with the Department of Business and Professional Regulation.
Partnership with sponsors that conflict with a team deal are now permissible.
NIL deals no longer need to be commensurate with "market value."
Deals no longer need to be disclosed.