Florida State NIL collective Micconope 1851 partners with Blueprint Sports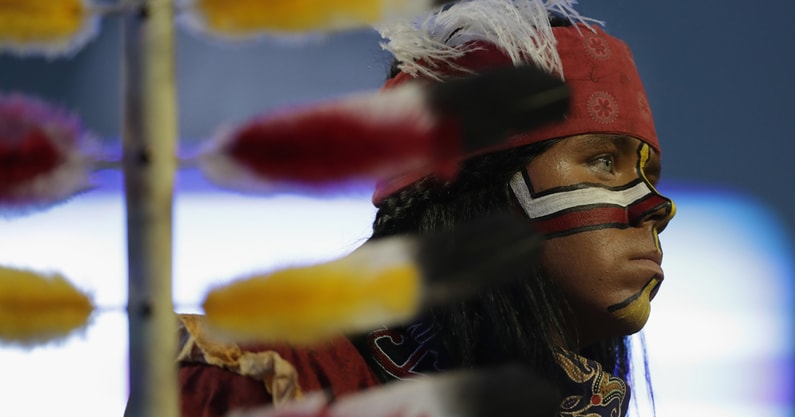 LSU freshman guard Flau'jae Johnson has more than a million combined social media followers between her Instagram, TikTok and Twitter accounts. On Monday night, she reached a considerably larger audience, when she appeared on an episode of "America's Got Talent: All-Stars."
"America's Got Talent: All-Stars" is a spinoff series of "America's Got Talent," which regularly receives more than six million viewers per week. "America's Got Talent: All-Stars" features prominent contestants who previously appeared on "America's Got Talent."
It was a unique brand-building opportunity for Johnson in the NCAA's name, image and likeness era as she appeared on NBC on primetime and potentially reached a different audience than the college basketball fans who might already have been familiar with her.
LSU is undefeated with a 23-0 record and the Tigers are ranked No. 3 in the latest AP poll. Johnson's scoring average of 13 points per game ranks third on the Tigers. She ranks second with 6.5 rebounds per game.
Johnson first appeared on season 13 of the TV show in 2018, when she was 14 years old.
"It was definitely a lot of pressure," Johnson told "America's Got Talent" judge Simon Cowell on the show. "But I feel like pressure either breaks pipes or it makes diamonds, and I like diamonds."
During Johnson's appearance on "America's Got Talent," she told the story of how she followed her late father's footsteps as a rapper. "He died before I was born," an emotional Johnson told the panel of judges in 2018.
She said she felt a connection to her father by listening to his music. In 2018, Johnson performed an original song on the show. Cowell responded to Johnson's performance by saying, "This has been my favorite audition by a clear mile today, Flau'jae."
Johnson was ultimately eliminated in the quarterfinals.
You can watch Johnson's latest appearance on the show below.
Flau'jae Johnson: 'I did everything I said I was going to do'
On "America's Got Talent: All-Stars," Johnson described signing with Roc Nation and "opening for all these big artists," which allowed her to perform in front of crowds of roughly 50,000.
"After that, I started my career in basketball," Johnson said in a feature. "I won the Jordan Classic MVP. I got ranked, like, top 25 in the nation. I came on 'America's Got Talent' and I did everything I said I was going to do. I'm a competitor and that's why I'm back on 'All-Star.' I wanted to win."
Johnson's performance that aired Monday night brought the members of the crowd to their feet.
"You are a beast to be reckoned with," judge Howie Mandel said. "You're incredibly talented. You are a poet. You are a songstress. You are an entertainer and as far as AGT: All-Stars go, you at this moment are my MVP."
Judge Heidi Klum added, "I feel like you are talented and wise beyond your years. I think it's amazing what you do, how you do it and it's always special."
Cowell said he felt very emotional during Johnson's performance.
"You know, you were 14 when you first came on the show and you came back so much better than you were before," Cowell said. "No question about it. You're already a star and now you're an all-star. I know you're going to be a bigger star and I feel very proud."
Flau'Jae Johnson's NIL opportunities
Johnson is potentially uniquely positioned given her two prominent talents as a basketball player and artist. Her bio on LSU's website says ESPN rated Johnson as a four-star recruit in the 2022 recruiting class. She was ranked No. 26 nationally.
She's now among the top scorers on an undefeated team and has performed in front of a national TV audience through "America's Got Talent" and "America's Got Talent: All-Stars." In the NCAA's NIL era, there have been a limited number of appearances by college athletes on prominent shows or series. North Carolina forward Armando Bacot, whose Tar Heels played for the national championship last season, made an appearance on "Outer Banks."
Johnson has partnered with a number of prominent companies through NIL agreements. Her list of brand partners includes Meta, Puma and Taco Bell.
Between Johnson and the Tigers' on-court performance this season, plus her inclusion on "America's Got Talent: All-Stars," the freshman's profile will likely rise during her college career.
Since last week, the size of her TikTok following has increased by nearly 10 percent to nearly 420,000 followers.