Youth on Course announces NIL-focused YOC Athlete program for college golfers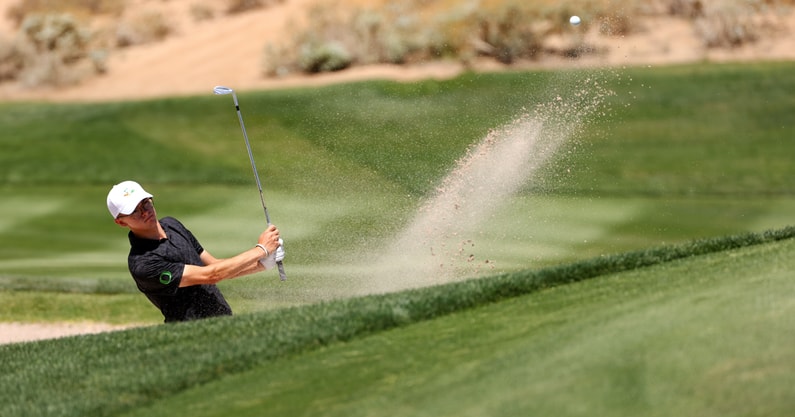 Youth on Course – a nonprofit organization dedicated to transforming the lives of young people through opportunities on and off the course – is partnering with 18 high school and college golfers to "create the largest NIL deal" in the sport.
The initiative is called YOC Athlete.
Student-athletes involved in the deal will use their platforms to highlight the importance of affordable access to golf for young people and encourage families and juniors to sign up for YOC membership. Youth on Course also partnered with Opendorse to create additional NIL opportunities for the student-athletes involved in the program.
"YOC Athlete is what NIL is all about," Opendorse CEO Blake Lawrence said in a news release. "We're incredibly proud to help Youth on Course further its core purpose by working alongside its current and former athlete members. Any mission-driven brand can look to this campaign to see how authenticity and scale can create impact in the NIL era."
The first group of YOC Athletes is composed of both men and women competing at the Division I, II and III levels in 10 different conferences including the Big Ten, the Pac-12 and the SEC:
Daniela Andrade – California State-Los Angeles
Kaila Bonawitz – Puget Sound
Jack Deaner – California State-Monterey Bay
Jayden Ford – Pinehurst
Maleyna Gregorio – UC Riverside
Brenna Preap – Grand Canyon
Kiara Romero – Oregon
Kyreece Romero – Oregon
Elizabeth Scholtes – Cal Poly
Brady Siravo – Pepperdine
Caleb Shetler – San Jose State
Youth on Course hopes NIL deals expand membership
Youth on Course said in a release NIL deals will help spread the "YOC message and experience to reach an even wider audience with the intent to help with both membership and alumni network growth."
The student-athletes will support YOC through a variety of different modes such as social media, web presence and both live and virtual events. The student-athletes must be in good academic and team standing and align with the core purpose of YOC.
These student-athletes come from various backgrounds and experiences while competing at the highest levels, all with the shared experience of being/have been a YOC member. YOC believes the deal and exposure by the student-athletes will play an integral part in YOC's growing alumni base.
"I couldn't be more excited to welcome these tremendous young men and women as our first group of YOC Athletes," Moe Melhart, YOC's Director of Alumni Relations, said in a release. "Their platform as college student-athletes allows them to share so much about their experience as former YOC members and now their journey as YOC Alumni. I know their impact will be significant as we continue to build our culture of alumni within Youth on Course."