Hendon Hooker inks NIL deal with French's Mustard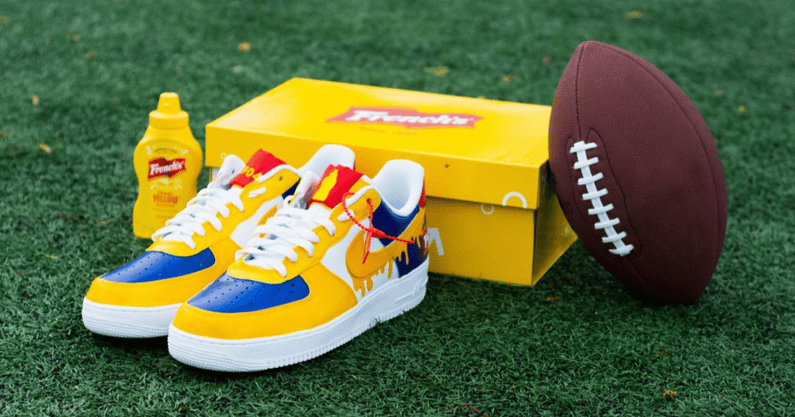 Hendon Hooker has not forgotten about last year's loss to Ole Miss.
As Tennessee fans started to toss random objects — including a golf ball — on the field at Neyland Stadium, a French's yellow mustard bottle landed on the grass.
Now ranked No. 1 in the country, the Vols are the story of the college football season. And Hooker is making sure to capitalize on it, including the social media moment from a year ago. He has signed an NIL partnership with French's.
The endorsement contract was brokered by Spyre Sports Group, sources told On3.
As part of the deal, French's has commissioned a pair of mustard-inspired Nike Air Force 1s. The Tennessee quarterback will also push out content for the yellow mustard on his social media platforms.
The iconic yellow mustard bottle has become a part of Tennessee culture. When the Vols met Ole Miss on the baseball diamond last spring, a Tennessee home run resulted in a French's bottle landing on the field.
"I've been a huge fan of French's my whole life, so it's a dream to work with such an iconic brand," Hooker said in a statement to Boardroom. "I love that French's has become part of our games. This will be a fun opportunity to keep building that relationship with the community – not to mention raising my sneaker game."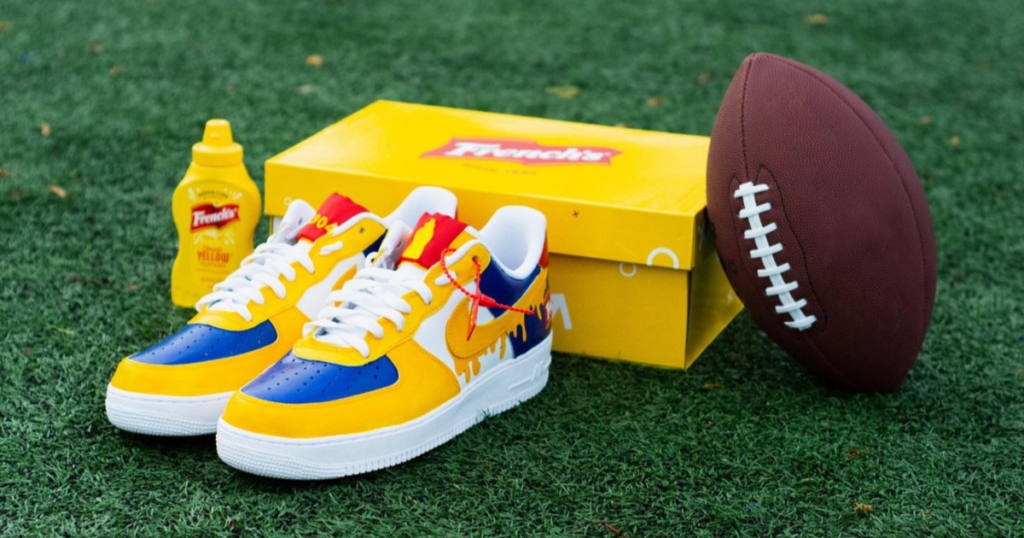 Growing NIL brand
The Vols have five victories against ranked teams this season. Much of that is thanks to Hooker. The quarterback has been nearly perfect this season, completing 71.2% of his passes for 2,338 with 25 total touchdowns. He's thrown just one interception, too.
The one-time Virginia Tech quarterback has Vols fans feeling like it is the late 1990s. And he's turned on-field success into NIL dollars. Hooker was set up with a substantial NIL package when he signed with Spyre back in February.
Entering this weekend, Hooker and Ohio State quarterback C.J. Stroud are still going head-to-head for Heisman favorite. But if the Vols can leave Athens with a win over Georgia, it's going to be hard to argue any other player is more deserving of the award.
Hendon Hooker's massive On3 NIL Valuation
The Tennessee quarterback currently has a $1 million On3 NIL Valuation. His social media following has seen a major uptick this season, now sitting north of 129,000 total followers. Most of that is thanks to his 91,000 followers on Instagram. He also has a per-post projection of $2,100.
The On3 NIL Valuation is the industry's leading index that sets the standard market NIL value for high school and college athletes. A proprietary algorithm, the On3 NIL Valuation calculates an athlete's NIL value using dynamic data points targeting three primary categories: performance, influence and exposure.
While the algorithm includes deal data, it does not act as a tracker of the value of NIL deals athletes have completed to date, nor does it set an athlete's NIL valuation for their entire career. The On3 NIL Valuation calculates the optimized NIL opportunity for athletes relative to the overall NIL market and projects out to as long as 12 months into the future.
Hendon Hooker's On3 NIL Valuation ranks No. 21 in the On3 NIL 100, which is the first of its kind and defacto NIL ranking of the top 100 high school and college athletes ranked by their On3 NIL Valuation. The valuation also ranks No. 12 in college football.