Honey Stinger signs four NIL college hive captains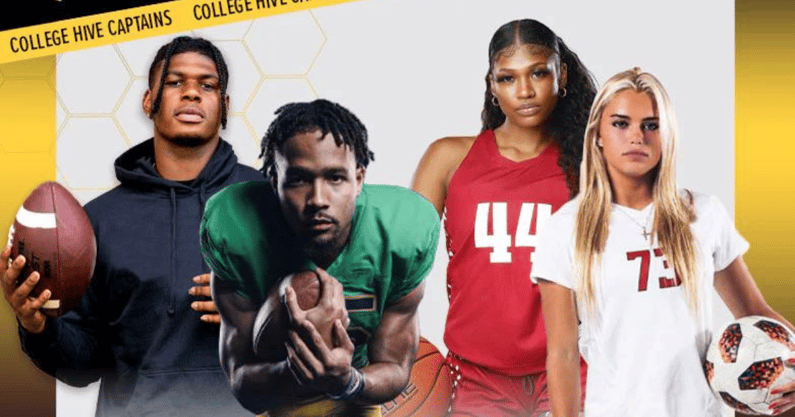 Honey Stinger has announced its second class of NIL College Hive captains.
The sports nutrition company that uses nature's natural sweeteners makes waffles, bars, chews and hydration packages has deals across all Olympic and professional sports. Honey Stinger announced the formation of College Hive last winter, a program where student-athletes could sign up and earn rewards using the Hive Portal. Since then, more than 600 athletes have joined the program.
And on Tuesday, the company announced the signing of four College Hive captains. Auburn quarterback TJ Finley and Notre Dame running back Chris Tyree join the program next to Rutgers soccer player Riley Tiernan and Temple basketball player Jalynn Holmes.
As captains of Honey Stinger's NIL hive, the four athletes will lead an effort to drive awareness through social media and encourage other athletes to join the program. Through the Hive Portal, athletes can earn cash payments easily distributed through PayPal and Venmo, in addition to product and apparel rewards.
The four athletes were selected through Malka Sports. And come this spring, Honey Stinger plans to add four new College Hive captains to its roster of athletes. The sports nutrition company has already opened the application process.
"The College Hive is home to so many amazing young athletes," CEO of Honey Stinger Rich Thompson said in a statement. "Our four captains are exceptional leaders in their communities, and we are proud to have them as part of the College Hive."
TJ Finley, Chris Tyree On3 NIL Valuations
TJ Finley currently holds an On3 NIL evaluation of $124,000. He recently signed a deal with Amazon, becoming the first college football player to sign a deal with the  e-commerce company. He has 77,000 social media followers, leading to a $897 per post value.
Notre Dame has got off to a rough 0-2 start. Chris Tyree holds an On3 NIL Valuation of $140,000, which ranks in the top 400 of the college football NIL rankings. The running back has a per post value of $327 thanks to 28,000 social media followers.
The On3 NIL Valuation is the industry's leading index that sets the standard market NIL value for high school and college athletes. A proprietary algorithm, the On3 NIL Valuation calculates an athlete's NIL value using dynamic data points targeting three primary categories: performance, influence and exposure.
While the algorithm includes deal data, it does not act as a tracker of the value of NIL deals athletes have completed to date, nor does it set an athlete's NIL valuation for their entire career. The On3 NIL Valuation calculates the optimized NIL opportunity for athletes relative to the overall NIL market and projects out to as long as 12 months into the future.