NextName signs Illinois men's basketball team to NIL deals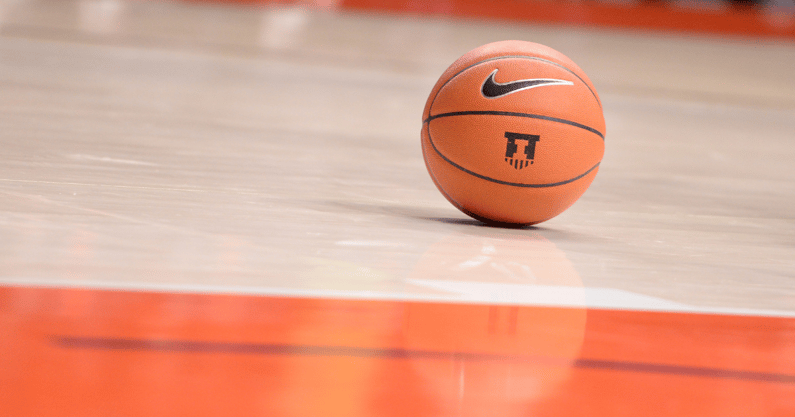 Illinois men's basketball has entered the NFT space.
The entire Fighting Illini team has inked NIL deals with NextName, a company that creates digital collectibles. The men's basketball program is not the first Illinois team to sign with NextName. The Fighting Illini football, women's volleyball, women's soccer and men's and women's golf teams have all previously signed partnerships.
As part of the deal, fans can either purchase an athletes' digital collectibles or one of the team tokens. Each NFT has its own blockchain ownership code. A single player token goes for $25, while the team digital collectible has three different tiers: classic ($30), gold ($100) and platinum ($999).
Athletes will receive the majority of the sales from their personalized tokens. And the team NFT proceeds will be broken up amongst the Illinois men's basketball team.
NextName has signed Illinois men's basketball players Terrence Shannon, Sencire Harris, Connor Serven, Jayden Epps, Luke Goode, Brandon Lieb, RJ Melendez, Ty Rodgers, Paxton Warden, Matthew Mayer, Coleman Hawkins, Dain Dainja and Skyy Clark.
NextName is based out of Chicago and founded by Illinois alumni Ryan Thayer. While the focus has been on signing NIL partnerships with multiple Illinois athletic programs, plans are in place expand to more other in the near future. Deals have not stopped with current athletes, though. Former Illini players Marcus Liberty, Deon Thomas, Kenny Battle and Stephen Bardo all have NFTs live on the site.
What doe a NFT mean to NIL?
An NFT is a digital asset that represents real-world objects like art, music, in-game items and videos. They are bought and sold online, frequently with cryptocurrency.
Although they've been around since 2014, NFTs are gaining notice now because they are becoming an increasingly popular way to buy and sell digital artwork. More broadly, NFT sales totaled $25 billion in 2021. It comes one year after seeing only $95 million in sales in 2020, according to data collector DappRadar.
Trading volumes in NFTs have tumbled 97% from a record high this past January. They slid to just $466 million in September from $17 billion at the start of 2022, according to data from Dune Analytics. Per Bloomberg, the fading NFT mania is part of a $2 trillion wipeout in the crypto sector.
NFTs are associated with NIL because it is a unique way for athletes to monetize their brand. Athletes receive cash for their NIL in the digital artwork, and they also stand to make a commission off the sales.
Candy Sweet Futures have been a major player in the space. The company just finalized its college football roster for the season, which includes Bijan Robinson and Bo Nix.
The Players' Lounge has been a name to watch with NFTs in the NIL Era, too. More than 50 student-athletes from some of the top college programs in the country signed NFT deals with The Players' Lounge back in March.
Eleven members of Georgia's national championship team were part of an NFT launch with DGD Mafia, a Players' Lounge club, that sold out in three hours and raised more than $305,000 in sales. Each student-athlete received $28,000.