Hoosiers Connect launches for Indiana football, men's basketball NIL opportunities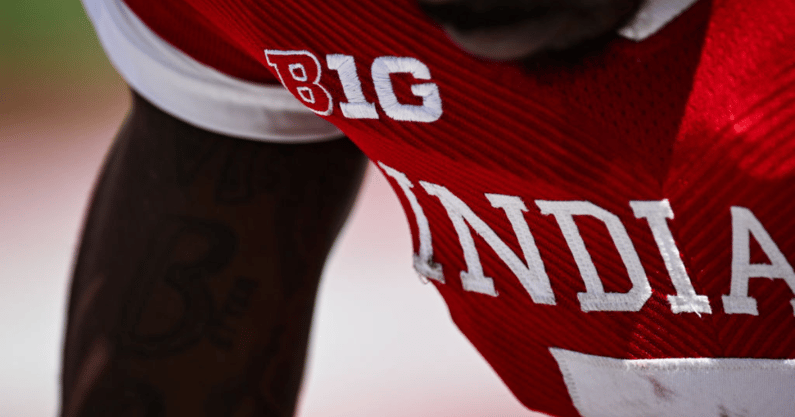 Indiana athletics has a new NIL collective, and it's set to work hand-in-hand with a pre-existing one.
Hoosiers Connect has launched to facilitate sponsorship agreements between brands and Indiana athletes, specifically football and men's basketball. The nonprofit will also offer individual and corporate members access to student-athletes.
The move comes after Hoosiers for Good started connecting athletes with Bloomington, Indiana, charitable organizations. One of the first collectives in the country to receive 501(c)3 status and earn a Federal tax exemption, it launched this spring and heard from fans and businesses the want to participate in NIL partnerships.
Connecting the two parties was the missing piece. The new collective's board will include former Hoosiers Jared Jeffries and Brenna Wise. Cook Group President Pete Yonkman will also sit on the board.
Tyler Harris will serve as executive director, the same role he plays for Hoosiers For Good. Former men's basketball player Collin Hartman will be the vice president of partnerships.
"As our leaders engaged with businesses and individual supporters about Hoosiers For Good, a 501(c)(3) nonprofit that partners local charities with IU student athletes who are passionate about using their NIL platform to amplify philanthropic work, we saw an opportunity to use our expertise in the quickly-changing NIL space — and leverage our existing relationships with IU student athletes — to support businesses that want to use NIL for their commercial endeavors," Harris said in a press release.
Hoosiers Connect access levels
Hoosiers Connect will build two different branches of inside the organization. One will be dedicated to fans and boosters joining as members, while the other will provide access points or local businesses and brands.
The new Indiana-focused collective will offer opportunities for fans at three levels — cream, crimson and candy stripe.
A quick breakdown of the membership levels:
Cream Level Access — $100 monthly or $1,200 annually
Men's basketball and football T-shirts through Campus Ink
One entry for men's basketball and one for football team autographed memorabilia
Monthly video updates from the players
One entry per membership for two court side seats at a men's basketball Big Ten game
Access to a June 2023 welcome event with the players
Crimson Level Access — $500 monthly or $6,000 annually
Perks include all the benefits of cream level along with:
Player-guided tours of the men's basketball and football facilities
An invitation to a football tailgate hosted by the men's basketball players
Two tickets to a home basketball game and a home football game annually
Candy Strip Level access — $1,000 monthly or $12,000 annually (capped at 50 members annually)
Perks include all the benefits of Cream and Crimson Level Access plus:
Two Adidas men's basketball or football players' jerseys
Two personalized football and men's basketball player videos
Access to a pre-game men's basketball dinner hosted by football players
One entry for special event packages (ex. men's basketball in Las Vegas or a bowl game)
Tickets to an annual gala hosted by men's basketball and football players
Two question-and-answer video calls with coaching staff from men's basketball, and two with coaching staff from football
Indiana collective market separating itself
What stands out the most about the new collective is how it pulls some ideas from YOKE's NIL access clubs, but caters truly to an Indiana fan. And with Harris on the ground in Bloomington running both collectives, athletes will not have to worry about the framework and organization of events.
Hoosiers Connect's corporate component will also come with a list of perks, which is detailed on its website.
"Companies are thinking creatively about the commercial side of NIL, and we see a real opportunity to facilitate NIL agreements in a way that follows the rules, benefits local businesses, and ultimately helps Indiana flourish," Hartman said. "One business we spoke to is highly focused on building a robust talent pipeline in Indiana, so we are working on an NIL agreement with an athlete who can attract attention at an upcoming career fair. It's a win-win."
While Hoosiers for Good has been registered as a 501(c)(3), Hoosiers Connect will go with the nonprofit route and seek recognition by Indiana. An increasingly popular trend across the collective landscape is for institutions to have a for-profit collective and a 501(c)(3) collective.
With two collectives now under the watch of Harris, the only other NIL organization focused on Indiana is the Hoosier Hysterics. With a basketball-specific, the collective was started by the hosts of the popular HoosierHysterics! podcast last August and has held multiple fan events.