Iowa's Jordan Kumm reveals NIL deal with convenience store Kum & Go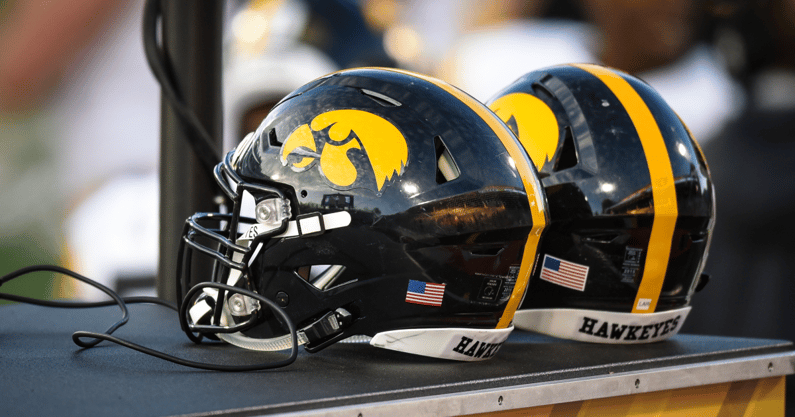 Iowa walk-on wide receiver Jordan Kumm has a new NIL deal with the gas station chain Kum & Go.
When Kumm announced he would be transferring to Iowa as a walk-on, a joke started up about his last name. Though not exactly the same, it was close enough to the gas station that fans liked to say that the two deserved a NIL deal together.
For his part, Jordan Kumm didn't expect any kind of NIL deal. He's transferring as a walk-on from Iowa Central Community College, after all. Still, it was worth a shot. So, he sent a direct message to the gas station on Twitter. Kum & Go replied, asking for contact information to talk before, ultimately, sending Jordan Kumm a contract for a NIL deal.
"When they hit me back I was just like in awe really," Kumm told ABC 9 in Cedar Rapids, Iowa. "Being a walk-on you don't really get the NIL opportunities that scholarship athletes get."
Reportedly, he will get free gas and merchandise for the deal with Kum and Go — a convenience store that prides itself as a "restaurant that serves gas" with locations throughout the Midwest and throughout Iowa City. In exchange, he is going to promote the gas station.
About Jordan Kumm
Jordan Kumm didn't take the quick and easy way to play wide receiver in the B1G 10 with a NIL deal. He's an undersized junior college product, transferring in from Iowa Central Community College. He was always going to have to take the juco route, and he chose to do so close to home.
This past season, Kumm had 29 catches for 380 yards and 19 punt returns for 166 yards and one touchdown for the Tritons.
He's coming to Iowa with three more years of eligibility remaining. He can also take a redshirt to try and extend his college career. It's unlikely he sees the field soon, but he can work toward that and a scholarship over the next three years.