Jordon Rooney, Damar Hamlin launch Jaster Athlete Brand Assistant for NIL Era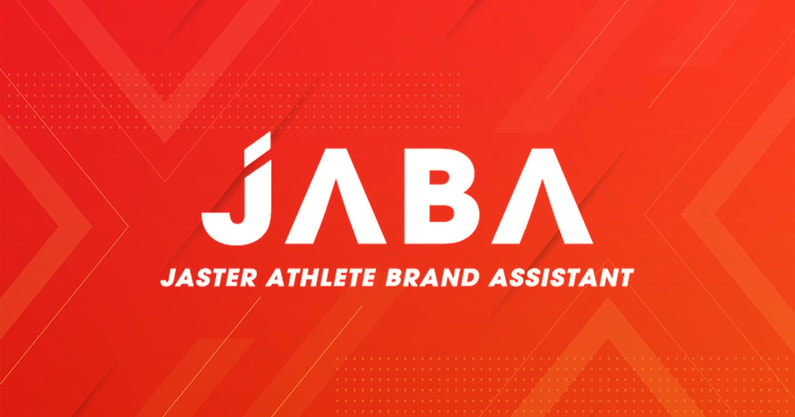 Jordon Rooney became the first brand coach in NCAA history in May 2021, when he took on the role at Duquesne.
Since then, he has worked closely with NIL collectives at Pitt and West Virginia. He's worked at Cincinnati and established the marketing firm Jaster Athletes. Many now know the marketing rep for his work with Damar Hamlin.
Hamlin and Rooney have now released the Jaster Athlete Brand Assistant (JABA), which they believe will make life easier for the college athlete and NIL and compliance officers at institutions. Built specifically for the NIL Era, the offers interactive personal brand coaching to help athletes build their brand.
According to Rooney, JABA has been trained with more than 10,000 pieces of content, caption ideas, brand strategy and tips to assist athletes seeking brand deals and remaining NIL compliant. The tech also factors in the wide set of rules athletes have to follow at their individual universities.
JABA is launching at five different Power 5 institutions to start. The first five are Oklahoma and in a partnership with Accelerate Sports Ventures, Penn State, Boston College, NC State and Utah have signed on.
"Working so closely with NIL admins and hearing about what was missing – I never set out to create an NIL tech solution. I was actually always against it," Rooney told On3 in a phone interview. "But then when I started to hear from other admins that they did not have a brand-building solution and the only alternative was to get the athletes to watch courses, I started to see the percentage of the athletes who actually use some of these other platforms where they're not even using it.
"So it was a matter of: This is something I care about. I care about athletes building their brands. But it was impossible for me to scale myself to all these different schools. So, we developed the technology to do just that. On top of that, working with athletes so closely, we wanted to build something that accustomed to something that they would incorporate into their daily lives."
Rooney has long been a believer in athletes participating in meaningful, narrative-driven deals by building out their brands. For example, Jaster has crafted USC wide receiver Tahj Washington's profile as a chef. He's launched merchandise and released videos of him in the kitchen. He also held a cookout last summer for his teammates.
JABA will assist athletes in securing brand deals, providing them with best practices to reach out regarding NIL deals including examples of real deals, support with contracts and email templates. Remaining active on social media is another pillar Rooney is adamant about, which is why JABA is integrated with TikTok, Instagram and YouTube. The text-based app also delivers the latest social media trends to athletes.
 "It was always important for me to build my brand and platform," Hamlin said in a statement. "That's why it was important for me to play a role in building JABA to give all athletes the resources they need to build their platforms. It gives you a personal brand coach in your back pocket and it's super accessible to everybody."
Jordon Rooney: JABA not rushing to market
NIL has significantly changed since the new era of college sports arrived in 2021. Many stakeholders have gone back to the clutch of calling the new era the "Wild, Wild West." That has changed as NIL is now in its third year of existence.
The young marketplace has started to mature. For every deal that a Power Five quarterback signs, there's another crop of non-revenue sport athletes trying to find a partnership to bring in some extra cash.
Rooney hopes the tech solution can help athletes across the board.
"I think there are too many marketplaces," he said. "This isn't me trying to discredit all the people who are working hard to educate athletes on brand building, on NIL. But I just think that in terms of like a tech solution, it should be something that is customized and personalized to them."
JABA is also not being rushed to market. Rooney and Hamlin have been working on the product for more than a year, with no plans to force expansion. The first batch of five school partners will help grow the app and add any needed solutions.
There is no rush to sign institutional contracts, either. Rooney envisions JABA expanding to roughly 15 schools and taking stock of what needs to be accomplished in the app next.
"It's important for us to do this the right way," he said. "We're not trying to scale to 100 schools. We're taking our first batch of schools, so we'll probably expand to like 10 to 15, then take those batches of schools and build it along with them. I think a lot of these other solutions came out of the gate trying to be first to market and didn't actually try and test what the athletes would use."