Kansas boosters reshape NIL collective, launch nonprofit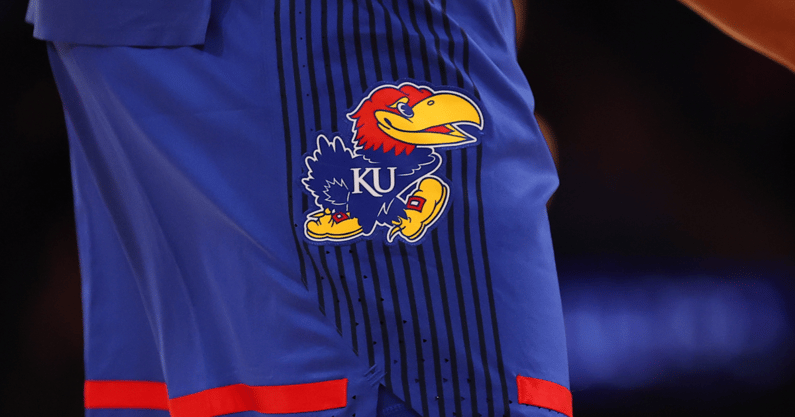 NIL efforts at Kansas have been transformed after the announcement of a rebranding effort by its collective and the creation of a nonprofit organization called Reaching Champions Joining Hearts (RCJH).
The reformation, along with the announcement of a million-dollar donation, was shared Wednesday by RCJH Executive Director Matt Baty.
Baty previously co-founded the 6th Man Strategies and 12th Man Strategies organizations that have handled a majority of NIL dealings for the KU men's and women's basketball programs and Jayhawk football.
However, 6th Man Strategies and 12th Man Strategies are no longer. Baty told KUSports.com that the rebranded initiative will now be known as Mass Strategies. It'll be a for-profit collective that will oversee KU's NIL efforts and pays homage to Lawrence's famous Massachusetts Street.
As part of the transformation, the organization said it's received a $1.5 million gift from Ripple CEO and Kansas alum Brad Garlinghouse.
"We've done quite a bit in the NIL space quietly and there's been a lot of progress made," Baty told KUSports.com. "But now it's time to scream at the top of our lungs that we've made tremendous progress, here are our programs and this is how you can get involved."
RCJH will focus on NIL deals with local charities
According to a press release announcing the move, RCJH "will focus on uniting student-athletes with local charities, to bring awareness to their missions and support for their volunteer efforts."
The release says KU's student-athletes will be compensated for their time, personal appearances and promotions of programs and events in support of the charitable organizations, consistent with NCAA NIL rules and regulations. It's a similar approach to other nonprofit collectives across the country, such as Hoosiers For Good at Indiana, the Cohesion Foundation at Ohio State and Success with Honor at Penn State.
"RCJH's work will be vital in both supporting local causes, as well as helping student-athletes access opportunities and partnerships that they may be passionate about," Garlinghouse said in the release. "This is a chance to embrace the new era of college athletics."
Beaty told KUSports.com that the newly named Mass Strategies is proud of its NIL efforts so far. He's excited about what the future holds for those athletes and others at KU.
"Ultimately, our goal is to put together programs that all 550 student-athletes can take part in," Baty said.