Cav Futures brokers NIL deal for Keytaon Thompson, Dontayvion Wicks with Hilldrup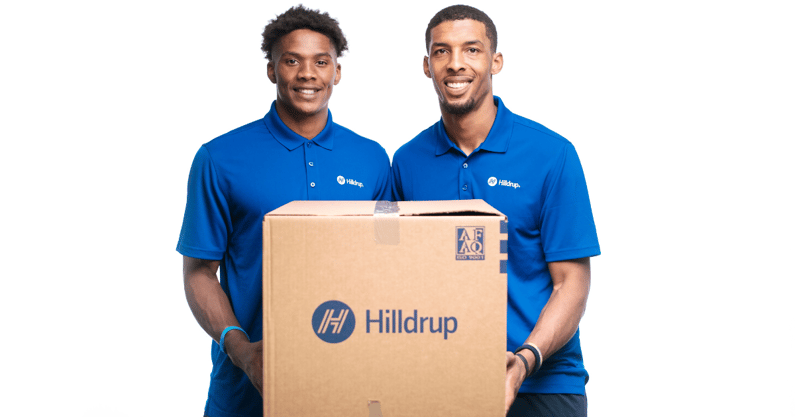 Virginia collective Cavalier Futures is making sure its football program stays competitive in the NIL scene.
Only two months after the collective signed quarterback Brennan Armstrong to a partnership with local McDonald's franchises, it has brokered deals for Virginia's top two wide receivers. Keytaon Thompson and Dontayvion Wicks have signed on with Hilldrup, marking their first deals in the NIL space.
Hilldrup is owned by former Virginia star linebacker Charles McDaniel, who ranks third all-time at UVA with 432 career tackles. The company specializes in moving, storage, relocation and logistics and is one of the largest in its industry.
As part of the agreement, the two wide receivers will promote the brand with social media posts. They will also appear in Hilldrup in-game promotions during Virginia games at Scott Stadium this year.
"Their work ethic, humility, and values are what confirmed it for me," McDaniel said. "As we discussed the opportunity, it became clear that our priorities align — everything is family first."
The deals marks one of the first Virginia alums to use NIL to elevate his company's brand. For Thompson and Wicks, McDaniel's move signifies an opportunity to cash in for their work the last two seasons. Both players were vocal on how their focus has stayed on football in Year 1 of NIL.
"Man, it's really cool," Thompson told On3. "And I when I first got the news, I was really excited and ecstatic about it. I'm just really grateful and thankful to see have an opportunity like this."
Virginia players giving back through Hilldrup deal
Both natives of Louisiana, Thompson and Wicks have other motives behind the deal.
For as long as Thompson can remember, his father has been a commercial truck driver. The Biletnikoff Award Watch List selection and former Mississippi State transfer looks at his first NIL partnership as a way to honor his father. As part of the deal, he and Cav Futures have mutually agreed to film appreciation posts to send to Hilldrup drivers.
"Just a really awesome opportunity to show my appreciation for everything they do," he said.
Wicks, who has been tabbed by multiple preseason publications as a first-team ACC selection, plans to use the cash to make sure his family will be at every Virginia home game this season. His mother, brother and two sisters will now be able to travel to Charlottesville and not worry about hotel costs and flights.
"It meant a lot to me because that was my first priority, getting my family to the game," he said. "And then worry about the rest later. My first priority was getting my family up here, and then worrying about getting money in my pocket."
Keytaon Thompson, Dontayvion Wicks cashing in on NIL potential
Keytaon Thompson holds the highest On3 NIL Valuation of the two Virginia receivers. With a $254,000 evaluations, he sits in the top 200 of the college football NIL rankings. With more than 23,000 social media followers, he has a per post value of $376.
For Wicks, his valuation is only $12,000 behind his teammate. He also ranks in the top 200 of On3's college football NIL rankings. He has seen a slight uptick over the last 14 weeks of five percent. His social media following comes in under 10,000, which explains his $269 per post value.
But with the season weeks away, both could see their valuations jump up with a strong performance on the field.
The On3 NIL Valuation is the industry's leading index that sets the standard market NIL value for high school and college athletes. A proprietary algorithm, the On3 NIL Valuation calculates an athlete's NIL value using dynamic data points targeting three primary categories: Performance, Influence and Exposure.