Livvy Dunne signs 'historic NIL partnership' with Leaf Trading Cards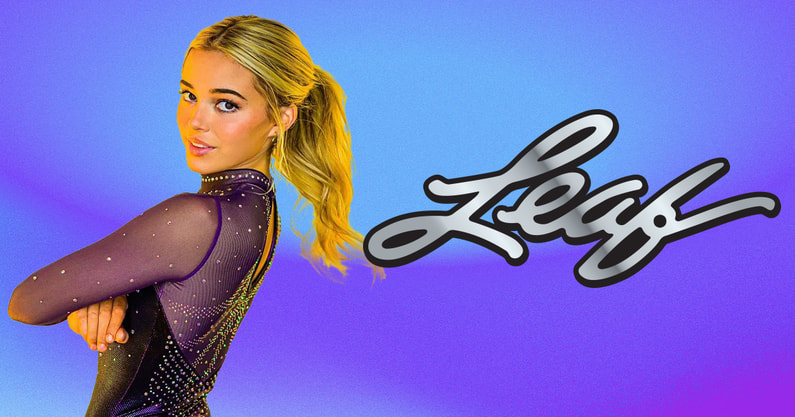 Livvy Dunne has added another first to her already long list of NIL accomplishments.
Dunne, the LSU star gymnast, entrepreneur and social media personality, has signed a NIL deal with Leaf Trading Cards. As part of the "historic partnership," Dunne appears in what Leaf says is the "first gymnastics NIL trading card the world has ever seen."
"Olivia Dunne is a generational talent that transcends sports with her millions of social media following," CJ Breen with Leaf told On3.
Breen said the partnership with Dunne is one that has been months in the making. The terms of the deal were not released. But sources indicated it was a typical number for someone of her statue in the NIL space.
"Leaf CEO Brian Gray is a visionary," Breen said. "He sees value in allowing the trading card community a vast category of different options to collect what they want. After the last few months of collaborating with Dunne's team, it is awesome to see the final product come to life.
"We hope that little girls from across the globe that look up to Olivia see this trading card and believe that they, too, can be on a trading card themselves."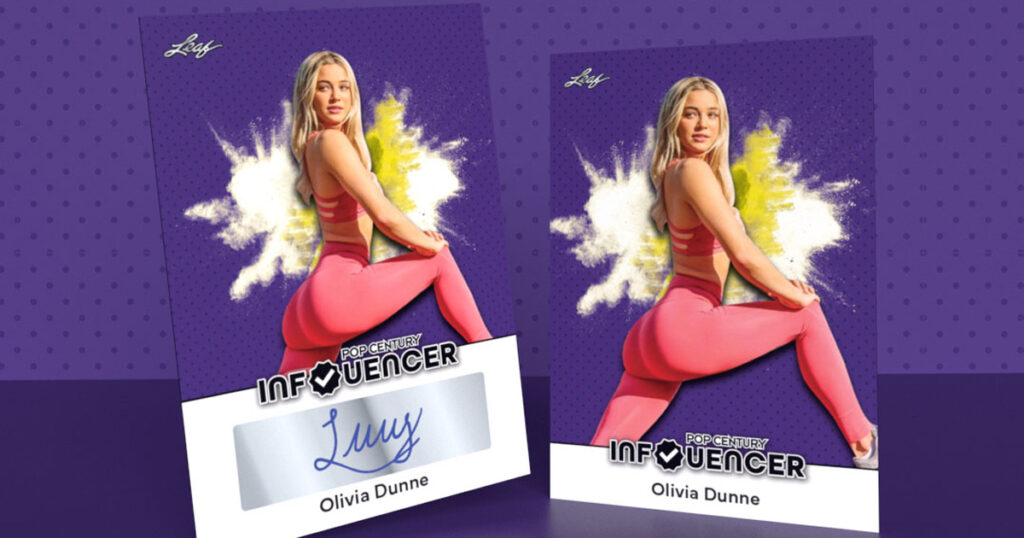 Dunne's trading card is a part of the Pop Century Influencer Series. The card is available on Leaf's website and features her autograph. The card is currently selling for $89.99 and is print to order. However, Leaf's website says there is a maximum quantity that can be produced. The card will end without notice if that quantity is reached.
Earlier this week, Leaf released a Pop Century Influencer Series card featuring Netflix's "Last Chance U" star Jason Brown. The company has also been aggressive in the NIL space with budding stars of tomorrow, such as Tennessee five-star quarterback signee Nico Iamaleava and USC Heisman Trophy-winning quarterback Caleb Williams.
Livvy Dunne has highest On3 NIL Valuation in women's sports
Livvy Dunne is known as the "most followed NCAA athlete on social media." She has more than 9 million followers, including 331,000,000 likes on her TikTok account.
Dunne is originally from Hillsdale (New Jersey) Abeka Academy and trained at Eastern National Academy of Paramus. She qualified for the 2020 Nastia Liukin Cup and competed at the 2016 and 2017 P&G Championship and 2017 U.S. Classic before arriving at LSU in 2021.
During her freshman season at LSU, she earned All-America honors on the uneven bars, including a 9.90 score at the NCAA championships and a career-best 9.925 on the event.
She is also quite successful on the NIL front with big sponsorships from Vuori Clothing, American Eagle, Plant Fuel, Bartleby and many, many others.
All of that has led her to have a massive On3 NIL Valuation of $2.6 million. That ranks No. 6 on the On3 NIL 100 and No. 1 on the On3 Women's NIL 100.
About the On3 NIL Valuation
The On3 NIL Valuation is the industry's leading index that sets high school and college athlete's projected annual value (PAV).
A proprietary algorithm, the On3 NIL Valuation establishes the overall NIL market and projected 12-month growth rate by measuring two categories, Brand Value Index and Roster Value Index.  
The Brand Value Index measures the national licensing and sponsorship market. The Roster Value Index collects data from all school Collectives into a proprietary Roster Management software. Brand Value and Roster Value are combined to create the overall NIL market.
Using the overall NIL market size, the On3 NIL Valuation calculates an athlete's Brand Value and Roster Value by using dynamic data points targeting three primary categories:
+ Performance
+ Influence
+ Exposure
While the algorithm includes deal data, it does not act as a tracker of the value of NIL deals athletes have completed to date. Nor does it set an athlete's NIL valuation for their entire career. The On3 NIL Valuation calculates the optimized NIL opportunity for athletes relative to the overall NIL market and projects out to as long as 12 months into the future. The On3 NIL Valuation is publicly available. Performance, Influence, and Exposure ratings along with the athlete's personal Brand Value Index and Roster Value Index are available only to the athlete in the "Athlete Verified" private dashboard on the On3 Athlete Network.