Louisiana governor signs law to give NIL collectives more power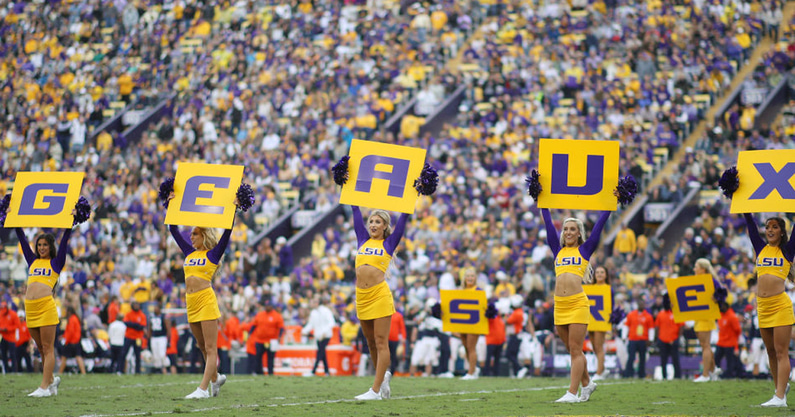 Another state in the SEC footprint has removed the prohibition of schools from directly or indirectly arranging for a third party to provide compensation to a student-athlete through NIL.
After the Louisiana State Senate approved a bill allowing schools, their affiliates and boosters to compensate student-athletes for use of their NIL in early June, Gov. John Bel Edwards reportedly signed it into law on Wednesday.
The revision allows coaches and school personnel in Louisiana to also facilitate deals for its student-athletes. The law became effective this past Friday.
Other states – especially in the Southeast – have amended NIL laws that empower collectives' to have a significant impact on high school recruiting.
A school-specific collective is made up of deep-pocketed fans and alumni. They are run independently of the school they are affiliated with. They work by pooling funds from a wide swath of donors and businesses to create NIL activities for a school's student-athletes.
"The SEC is arguably the most competitive football conference with the most diehard fans in the country," Dan Greene, a NIL expert and associate attorney at Newman & Lickstein, said earlier this month. "Many of those diehards are now state lawmakers in that territory. They have realized that they have to do whatever they can to keep their football programs competitive, which means making necessary changes to their respective NIL laws."
Past Louisiana NIL laws put LSU at disadvantage
Before the new law, schools in Louisiana – especially LSU – couldn't have any contact with their students regarding NIL deals. On top of that, there were limitations on the roles of boosters in current NIL contracts with players.
Additionally, legislators said previous legislation put LSU and other state schools in Louisiana at a "distinct competitive advantage" on the recruiting trail. That was especially true when competing against Texas A&M and Alabama. Both schools are in states with much less restrictive NIL laws or none at all.
"It was really at the at the encouragement of LSU," Rep. John Stefanski said recently on the decision to introduce the updates to the law. "If we want LSU or any other of our universities to be able to compete (in recruiting) with Texas A&M and with Alabama and see Nick Saban upset on a regular basis on the sideline, we have to be competitive."
Louisiana is home annually to some of the top high school football players in the country. This includes the 2023 class that features No. 1 recruit Arch Manning and 17 other blue-chip recruits. Louisiana also had the highest Draft Talent Ratio over the past five years.
Law doesn't allow 'pay-for-play'
The new law in Louisiana prohibits "pay-for-play" payment arrangements between schools and student-athletes.
Coaches and NCAA leaders say NIL disguises "pay-for-play" deals choreographed by collectives. They say groups are using money to persuade recruits before they sign binding letters of intent. Per NCAA rules, boosters can't pay players directly or be part of the recruiting process.
Furthermore, the NCAA issued guidance aimed at limiting the impact of boosters who are using NIL ventures to lure top high-school recruits and target players in the transfer portal. Many observers say the guidance wasn't a significant step forward and will only continue the pay-for-play chaos.
Louisiana NIL deals will be confidential
Interestingly, the law includes a provision that NIL contracts between companies and athletes that are shared with the school shall remain private and confidential.
"Any document disclosed by the intercollegiate athlete to the postsecondary education institution that references the terms and conditions of the athlete's contract for compensation shall be confidential and not subject to inspection, examination, copying or reproduction pursuant to the Public Records Law," the bill said.
Furthermore, NIL experts say keeping deals under wraps could help collectives work with some secrecy when striking deals with student-athletes. Based on the wording of the bill, the entire document would be confidential. In conclusion, some experts believe confidentially could help disguise sketchy NIL deals.