Louisville launches expanded Elevate NIL program, CARDS NIL Exchange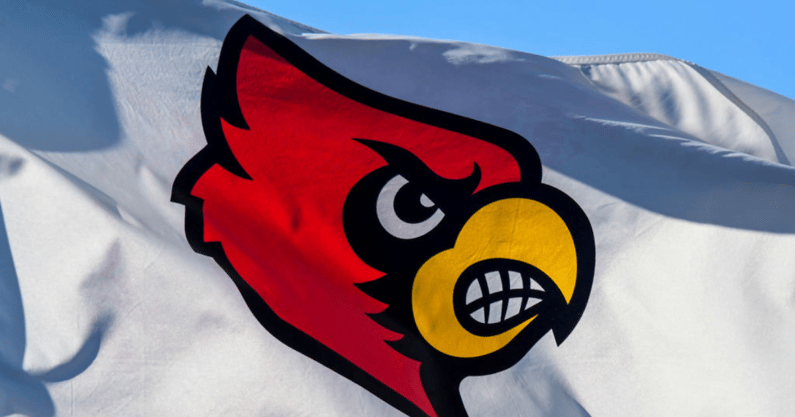 Louisville athletes have been forced to navigate a number of different platforms in their NIL dealings for much of the last year. The process to report a new endorsement agreement was not streamlined. There was no clear connection between the marketplace where most deals occurred.
Zach McKay knew the process had to evolve. Louisville's director of NIL services and engagement is hoping Wednesday's news makes life easier for the Cardinals. The athletic department announced the expansion of its Elevate NIL program and expanded its partnership with Teamworks.
The new deal calls for the implementation of INFLCR and the creation of the CARDS NIL Exchange. Louisville launched a school-specific marketplace with Opendorse back in September.
"Just watching NIL over the past two years, we saw it's an ever-evolving landscape," McKay told On3 in a phone interview. "Just in the year that I've been here at U of L, we quickly realized the way we think has to continue to evolve. In the previous year, we had our student-athletes logging into a number of different platforms, one platform for NIL education, one platform for receiving content, another platform to report deals, and another marketplace platform. We just had been so segmented from a NIL side of the house."
Louisville can lean into NIL as ACC squabbles
Louisville's future in the ACC appears uncertain. The Cardinals are currently not part of the seven-institution group that met ahead of this week's meetings to examine the league's grant of rights. The ACC is locked into its TV deal with ESPN until 2036. With SEC and Big Ten expansion just a year out, ACC athletic departments are looking at $30 million less in TV revenue share.
The league wrapped up its spring meetings Wednesday, after spending a few days at the Ritz-Carlton in Amelia Island, Fla. For now, the conversation has slowed down on moving forward with an unequal distribution model.
However the future of the league shakes out, NIL will be necessary to attract some of the top recruits to Louisville. If Big Ten and SEC institutions are operating with a significant revenue advantage, NIL could be a pathway to retaining talent.
Cardinal athletes are able to opt into adidas' affiliate program. The NIL network allows athletes to promote adidas products while earning a percentage of the sales they drive.
"We want our student-athletes to be exposed to as much as possible," McKay said. "But as much as we can put that into one hub of activity where they know this is the place to go to talk with the collective or talk with business owners that I want to work with — it's all in one spot."
Importance of publicly supporting 502 Circle
NIL collectives have surfaced at nearly every Division I school over the last 22 months. And the word collective, which has no ulterior meaning, has become synonymous with name, image and likeness. The race is to stockpile the most cash to distribute to current players so recruits know what they can make once they enroll at the college.  
Many expected the transfer portal to turn into free agency with major NIL packages. Instead, it has morphed into collectives signing players to deals for retention. Louisville has publicly backed the Cardinal-driven 502Circle since December when athletic director Josh Heird released a video with his endorsement.
Dan Furman took over as 502Circle's president in April after working in major gifts for Louisville's Cardinal Athletic Fund. With preexisting working relationships with coaches and notable donors, it creates some comfortability with the collective.
Receiving backing from a collective's athletic department has become an integral step in earning the confidence of fans and boosters. It has a trickle-down effect on the organization's sustainability, too.
"For us being able to acknowledge the collective is tremendous for the collective's sustainability," McKay said. "Providing the legitimacy to it. Obviously, the video that we released last fall with Josh just helps our fans have a sense of comfort of like, 'Oh, my money is going to where it says it's going to.'
"I think all of those things, allowing us to share and acknowledge the collective and being communication with them, I think just helps all of us work together."
CARDS NIL Exchange opens up opportunities
Louisville is not the first institution with INFLCR to launch a local NIL exchange program. The software company and NIL arm of Teamworks has established similar platforms across the Power 5, including Clemson, Florida, Oklahoma and Texas A&M.
Open to any businesses, collectives or donors hoping to enter into agreements with Cardinal athletes, the program creates an environment focused specifically on the Louisville NIL market. No transactional fees are taken by INFLCR or the university. And all transactions paid within the platform are consolidated into a 1099 form at the end of the year for tax reporting purposes for athletes.
Louisville's athletic department is prohibited from negotiating NIL agreements for athletes. McKay and other staffers are allowed, however, to direct athletes toward opportunities.
"We want them to maximize their opportunities with our student-athletes here at U of L," McKay said. "And No. 2, we want to make sure that we're providing them the life skills, the education to be successful in that. As far as financial literacy, personal branding, contract, litigation, all those things, we want them to make sure that they feel they feel confident, and be able to successfully manage.
"We tell them all the time, 'Hey, if you're a student-athlete here, and you want to pursue NIL, this is a third full-time job that you're going to put on your plate. From being a student, from being an athlete to now your NIL entrepreneurship that you're taking on. So we want you to be successful in all three of those.'"
INFLCR CEO and founder Jim Cavale believes the local exchange program creates a safe domain for athletes to participate in all facets of NIL. That includes a big-time booster approaching a major player at the school about endorsing their company or entering into an NIL relationship.
"And it's now it's like, 'Hey, we've got a system, we are not facilitating deals, we're not violating our state policy, we are simply having a place an environment where everything has to happen,'" Cavale previously told On3 about the local NIL exchange. "What you get when you do that is you create an authority with the billionaire or millionaire booster that allows them to understand this is going to help them. And it's also going to protect the athletes and the school from getting in trouble."