LSU gymnast Livvy Dunne signs NIL deal, joins 2023 SI Swimsuit edition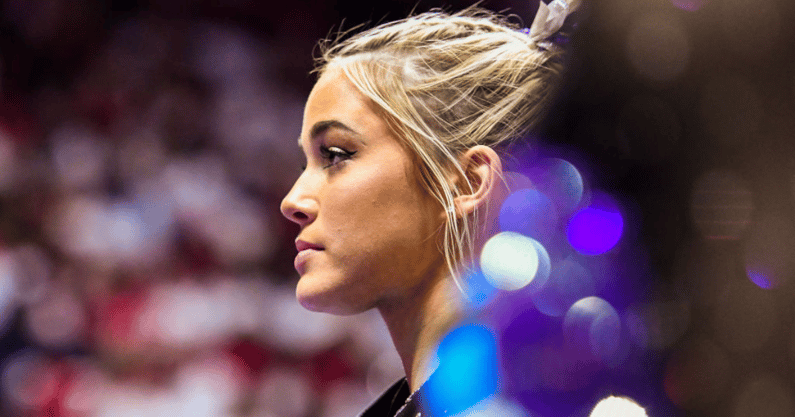 Livvy Dunne is already one of the most recognizable faces in college athletics.
She has a multi-year partnership as the face of Vuori Clothing. She is the most followed college athletes on social media. Now she's signed an NIL deal with Sports Illustrated to join the company's swimsuit edition this year.
The LSU gymnast made the announcement Thursday morning on social media. She's one of the first college athletes to ever appear in the print. According to People Magazine, the only other college athlete to appear in SI's Swimsuit edition will also appear in this year's magazine.
"Women's sports is something that I want to support and leave my legacy on," Dunne told People. "I want to show other athletes that you can have it all – especially women."
Dunne has become one of the most followed college athletes in the country, too. Fans disrupted her season-opening event at Utah with chants of "We want Livvy! Give us Livvy!" while athletes were trying to complete their routines. The LSU gymnast has roughly 11.3 million loyal followers across Instagram, TikTok and Twitter.
"Usually being a DI athlete, an all-academic and an industrious entrepreneur is enough to garner respect and accolades," SI Swimsuit Editor-in-Chief MJ Day told People. "But when you are Livvy Dunne and you also mix in being arrestingly beautiful, you, unfortunately, garner the ire and resentment of a certain niche population. The backlash she received for 'leveraging' her sexuality for endorsement dollars after the NIL restrictions were lifted is incorrect.
"We are here to celebrate this incredible young woman and encourage the world to respect and applaud Livvy and her fellow athletes for owning the blood, sweat and tears that have fueled a lifetime of achievements."
Most recently, the 20 year old promoted the artificial intelligence company Caktus AI. The brand has described itself as a way for students to spend less time working on "meaningless writing assignments."
LSU responded with a statement, outlining that the use of artificial intelligence could result pointing in academic misconduct. The junior at LSU has worked closely with sports agency WME Sports, crafting NIL deals with major brands like Forever 21, American Eagle Outfitters and Vuori. 
Livvy Dunne's On3 NIL Valuation
Livvy Dunne has a $3.5 million On3 NIL Valuation, which ranks No. 1 in college women's gymnastics. The valuation also ranks No. 2 in the On3 NIL 100, which is the first of its kind and defacto NIL ranking of the top 100 high school and college athletes ranked by their On3 NIL Valuation.
The On3 NIL Valuation is the industry's leading index that sets the standard market NIL value for high school and college athletes. A proprietary algorithm, the On3 NIL Valuation calculates an athlete's NIL value using dynamic data points targeting three primary categories: performance, influence and exposure.
About On3 NIL Valuation, Brand Value, Roster Value
While the algorithm includes deal data, it does not act as a tracker of the value of NIL deals athletes have completed to date, nor does it set an athlete's NIL valuation for their entire career. The On3 NIL Valuation calculates the optimized NIL opportunity for athletes relative to the overall NIL market and projects out to as long as 12 months into the future.